Schroon Lake — Will new boating regulations on Lake George affect Schroon Lake?
Mark Granger, president of the Schroon Lake Association, believes so.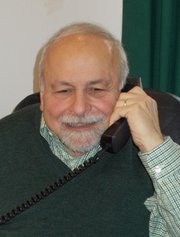 "They'll do a great job in Lake George," Granger said of new rules requiring boats to be inspected and washed when entering the lake. "I have no doubt about that. They're going to do what's best for Lake George.
"My worry is that it may drive more people to Schroon Lake," he said. "We saw a rise in boat traffic when fees were increased on Lake George. Some people will come to Schroon Lake just to avoid the new regulations."
The Lake George regulations are designed to halt the spread of invasive species in the lake. Lake George currently has five invasive species in its waters — asian clam, eurasian milfoil, zebra mussels, curlyleaf pondweed and spiny waterflea. Those species are believed to have been transported to Lake George by boats that had been in other bodies of water.
Schroon Lake has just two invasive species — eurasian milfoil and curly headed pondweed. Efforts are under way to eradicate both, Granger said, but it's a long-term project.
"We aren't like Lake George," Granger said. "Schroon Lake doesn't have those invasives (species). I hope the new rules don't just move the problem from one lake to another."
Granger doesn't envision similar regulations for Schroon Lake.
"I don't see us ever putting a gate on Schroon Lake," he said, "but we are reaching out to the fish & game club, fishermen and others. We want to save the lake for everyone to enjoy. It may be a pain to clean your boat, but believe me, in five years people will be happy you did.
"We want to educate people on the importance of emptying their bilges and washing their boats," he said. "It's common sense."
(Continued on Next Page)
Prev Next
Vote on this Story by clicking on the Icon