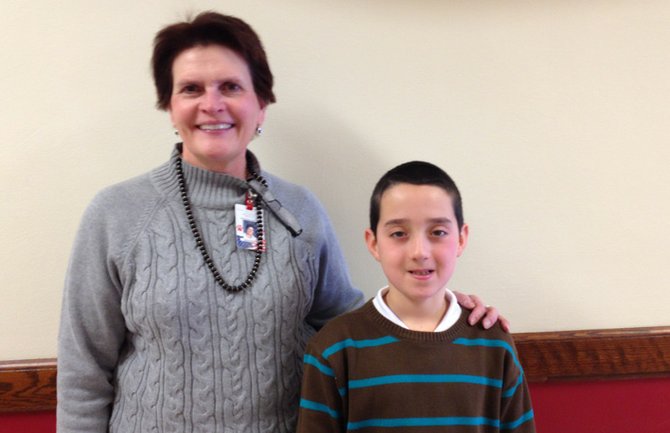 Schroon Lake — A Schroon Lake student has been selected to attend a leadership conference in Washington, D.C.
Derrick Loiselle, a sixth grade student, will take part in the Junior National Young Leaders Conference: Foundations of Leadership program in the nation's capital this summer.
He is the son of Natalie Royer-Loiselle of Olmstedville and the late Eric Loiselle.
The conference will provide a historical view of leadership and encourage students to develop their own leadership skills and strategies for success.
Loiselle was selected for the program after being recommended by his teacher, Deb Shrilling.
"Derrick has leadership qualities which I see when he kindly helps others in the classroom and he is self-motivated," Shrilling said. "He wants to do the best job he can, and he does, with little prompting from me. He is responsible and organized, and academically, he does well. Finally, he has very good interpersonal skills, all qualities which make great leaders."
The six-day conference will include students in sixth, seventh and eighth grades from around the nation. It will feature workshops and simulations of challenges faced by historic leaders from the nation's past. Students will also explore historically significant sites such as Harpers Ferry National Park, the National Mall, museums, monuments and memorials.
"The Junior National Young Leaders Conference enables students to recognize their own leadership abilities in the context of great men and women from the past and present," said Marguerite Regan, Ph.D., the dean of academic affairs for JrNYLC. "They return home with new confidence in their ability to make a positive impact in their school and communities. Washington, D.C., serves as the perfect backdrop for this inspiring program to generate a new generation of U.S. leaders."
The conference will include discussions of the Civil War Reconstruction, World War II, the Great Depression and the Civil Rights Movement as examples of leadership.
(Continued on Next Page)
Prev Next
Vote on this Story by clicking on the Icon