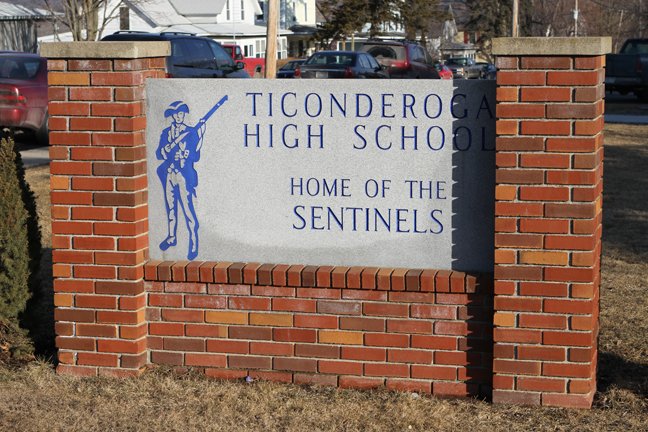 Ticonderoga — John Donohue has been named Ticonderoga High School principal.
Donohue, currently the Ticonderoga Elementary-Middle School principal, will begin his new duties July 1.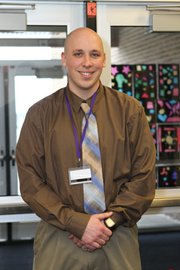 "John has done an outstanding job as the K-8 principal and expressed interest in becoming the high school principal to broaden his experience as an educator," John McDonald, Ti school superintendent, said. "We believe his leadership skills and knowledge of the district will make him an excellent high school principal.
"I am very proud of him and believe he will do a great job," McDonald said.
Donohue will replace Paul Berkheimer, who has served as interim high school principal since January 2013. That's when Ti High Principal Mike Graney resigned to become principal of Bolton Central School. Graney will become Bolton superintendent in July.
Donohue received a three-year, probationary appointment from the school board. His salary will be $82,400, the same as it is currently.
"I am very excited for the move to the high school," Donohue said. "It was not an easy decision to leave the elementary-middle school. I have worked in this building for 12 years and it has become part of my home and family. However, when the position came up this year, it was a great opportunity for me to work at the high school level in a community that I love.


"Next year, my goals for the high school will be to further strengthen college and career readiness by working collaboratively with students, staff and our community," he said. "We have a great school system and I will work hard to keep it that way."
Donohue became Ti Elementary-Middle School principal in July 2012, replacing Bruce Tubbs, who retired. Before that he spent one year as head teacher. He has also been a special education teacher at the school.
A new Ticonderoga Elementary-Middle School principal to replace Donohue is being sought.
"We have started a state-wide search for a K-8 principal," McDonald said. "We will be interviewing in late February and early March and are looking to make an appointment at the April board meeting."
Vote on this Story by clicking on the Icon