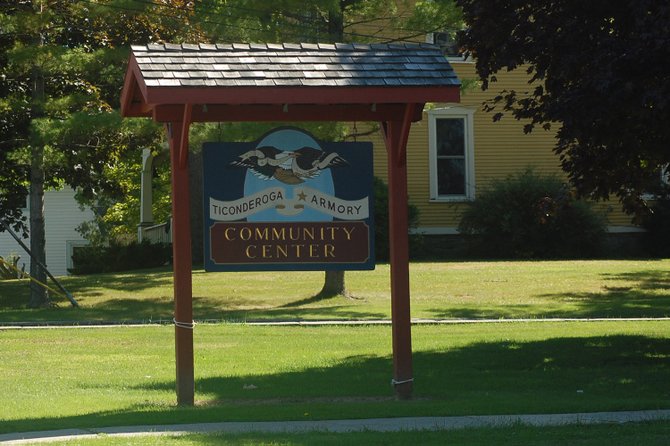 Ticonderoga — A pair of local residents attended the Ticonderoga town board meeting Aug. 14 to say they did not want to see the police department moving to their neighborhood.
Bill Barnhart and Holly Dixon both spoke during the public comment portion of the meeting, stating that they were concerned about rumors that the Ticonderoga Police Department may move from their current home to the Armory.
"I am well aware of the situation with the current police building and financial constraints that the town is facing," Barnhart said. "I do have concerns with locating the police station in the Armory building."
Barnhart listed a number of concerns, starting with the increase in traffic that the move could cause.
"With schools located at both ends of the street and busses in the morning and afternoon and other times, do we really want our officers heading out on a call from this location?" he asked. "They could literally find themselves blocked in on Amherst Ave. as a means of egress."
Traffic would also be a problem on weekends, as well, Barnhart said.
"Saturday evenings and Sunday mornings are especially worrisome as there are services at St. Mary's which would most definitely block or hinder egress."
Barnhart also expressed concerns over safety, increased noise and decreased property values, stating that he felt a move to the Armory would, "just not be a good location."
"Do you really want the police department hidden away in a residential area?" Barnhart questioned. "I believe the police department should be in a highly visible area. We want visitors to our town to have quick and easy access to the police. A residential area does not provide this."
"I think that I share all of the same concerns," Dixon said. "I am also concerned about the possible stress on the neighborhood and the safety of the children if the police were to move there. The Armory is located in a very deeply residential area."
(Continued on Next Page)
Prev Next
Vote on this Story by clicking on the Icon