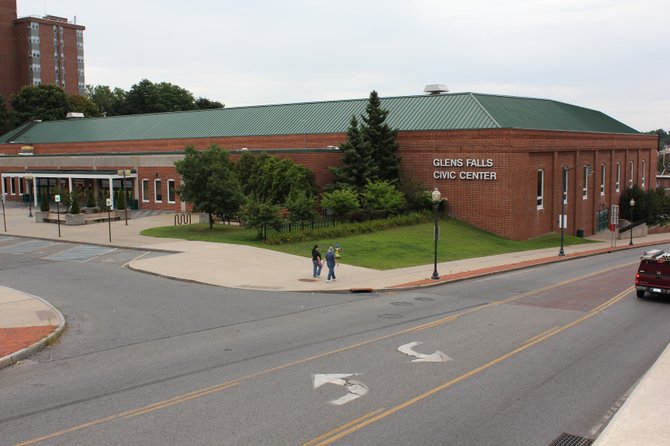 GLENS FALLS — The city-owned Glens Falls Civic Center — which has hosted British supergroup "The Who," as well as legendary jam-band Phish — and was once the home base iof the AHL Adirondack Red Wings hockey team — will soon be up for grabs at a bargain price.
With the public auction of the city-owned Glens Falls Civic Center set for 11 a.m. Monday Aug. 18, a coalition of area community and business leaders has formed with a mission to keep the civic center locally owned and managed — and assure that the fabled arena continues to draw people to the area.
The auction, set for 11 a.m. in the center's Heritage Hall, features a minimum bid of $1.5 million, a mere fraction of the building's present-day construction cost. City officials have reserved the right to refuse any and all bids. Also, any new owners would have to follow through with the city's three-year contract with the Adirondack Flames AHL hockey team, according to the bid specifications.
Facing the prospect that a buyer might in following years convert the civic center to a new use — or even raze the building, this group of concerned citizens first met just several weeks ago to see what they could do to assure the civic center's future as a sports and entertainment venue, according to Ed Moore, a lead member of the group. Moore owns and operates the French Mountain Commons mall in Queensbury.
This group, the Coalition to Save our Civic Center, plans to place a bid at the auction. Moore said Tuesday Aug. 13 that the Coalition seeks to raise $750,000 to $1 million or more to purchase the arena. In the first 10 days following Moore's recent announcement that he'd personally match up to $250,000 in private investments toward the purchase, the Coalition has lined up nearly $400,000, he said.
(Continued on Next Page)
Prev Next
Vote on this Story by clicking on the Icon