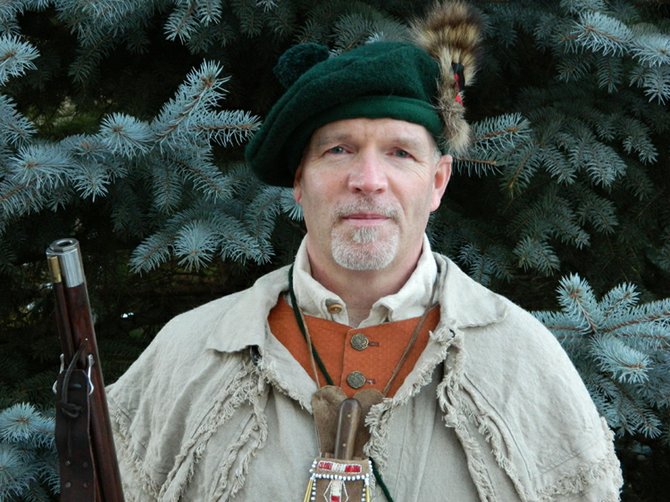 Crown Point — The sounds of musket fire and scenes from days gone by will serve as the backdrop to a book signing this weekend at the Crown Point State Historic Site.
Author S. Thomas Bailey will be signing and talking about the first three books in his, "Gauntlet Runner Series," at the former Fort St. Frederic in Crown Point from 9:30 a.m. until 5 p.m. Saturday and Sunday, Aug. 9-10, as part of the annual French and Indian War Encampment.
The book series is a fictional account of a family's trials and adventures woven into historical accounts from the French and Indian War.
"These are the first three of seven books that will make up the series," Bailey said. "The next book will be released in late August. There is one book for each year of the French and Indian War and the final book will pull into the start of the American Revolution, which makes the books a great example of how the two wars are linked together."
Bailey has visited the area several times in doing research both for the book and as a general fan of history, with his maternal heritage linked to the Mi'kmag Native Americans and surveyor James Cook, who began his career mapping out the St. Lawrence River system during the French and Indian War.
"I have always wanted to do a signing or event in the area," Bailey said. "I love the Ticonderoga and Crown Point area. You get the chance to see the layout of the land in this historic area and you can still get a feeling of what it was like back when these events were taking place."
The series has opened with the first three books: "The Gauntlet Runner," "Shades of Death," and "Forest Sentinels." Bailey said the fourth in the series will feature events at Fort William Henry.
(Continued on Next Page)
Prev Next
Vote on this Story by clicking on the Icon