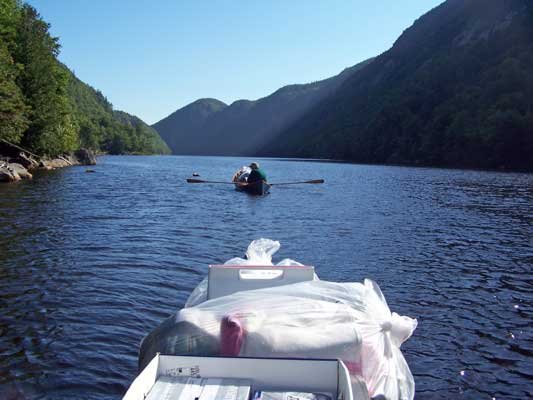 The annual sugaring season has finally arrived, and soon, frost heave season will be upon us.
These are just a few of the annual novelties of the North Country experience which are typically followed in short order by the Mud Season, Spring Flood Season, Spring Break, Black Fly Season, Birding Season, Ice Out, Trout Season, Pothole Season, and eventually the Summer Season, which always seem to be the shortest of all Adirondack seasonal anomalies.
In typical, contrary Adirondack style, the annual Trout Season begins on April 1, while most streams and rivers are either socked in with ice and snow, or running at flood state following an early thaw.
Fittingly, April Fools is a term the locals use to describe the usual over-eager and uninitiated anglers who travel to the region from downstate locales with hopes of catching an Adirondack trout on opening day.
Generally, a majority of local lakes and ponds retain their winter's ice cover until the beginning of May, and most streams remain too high and to gold to bother with until about the same time.
Many of the avid Adirondack trout anglers spend the early season gathering together the gear, scouring the maps and readying their equipment and gathering together all of the usual flies, lies and lures that will be necessary for the first trip of the season.
My traditional run-up to the upcoming seasons generally begins in late March, with a visit to the annual NYS Outdoor Guides Association Annual Rendezvous.
The event brings together licensed guides from all across the state, to talk of hunting turkey, and big bucks, or whitewater rafting and wood ducks.
It is a time to share the tales and techniques of wilderness adventures in the camaraderie of a group of like minded men, and women.
It's a place to discover the best fishing hole or deer run, and to learn how to hunt or fish it or hunt it once you're there.
(Continued on Next Page)
Prev Next
Vote on this Story by clicking on the Icon