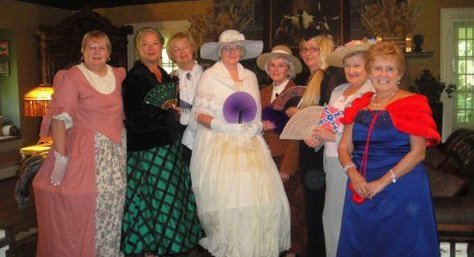 continued — Anyone interested in joining the group can contact House at 585-7208.
The Red Hat Society formed as a national organization in 2001. The Ticonderoga group joined the following year, making it one of the oldest chapters in the country.
"The Red Hat Society is an international society made up of women of all ages," said Emily Yost, Red Hat marketing director. "The society, originally designed as a way for women over 50 to escape the pressures and demands placed on their everyday lives, has matured, growing deeper than fun and friendship and including women of all ages. The Red Hat Society has become the international society dedicated to reshaping the way women approaching 50 and beyond are viewed in today's culture.
"RHS supports and encourages women to pursue fun, friendship, freedom, fulfillment of lifelong dreams and fitness," she said. "It serves as the center point of all communications and opportunities for its Members offering tools, tips, discounts, services and events specifically with Red Hatters in mind. The Red Hat Society has spent the last 12 years developing a strong online communication tool for members assisting them in gaining new and exciting ways to enjoy life, sharing their unique and motivating stories and finding local hatters and activities they can participate in. Women over age 50 are known as Red Hatters, while those under 50 are called Pink Hatters."
Information on the Red Hat Society van be found online at www.redhatsociety.com.
Vote on this Story by clicking on the Icon