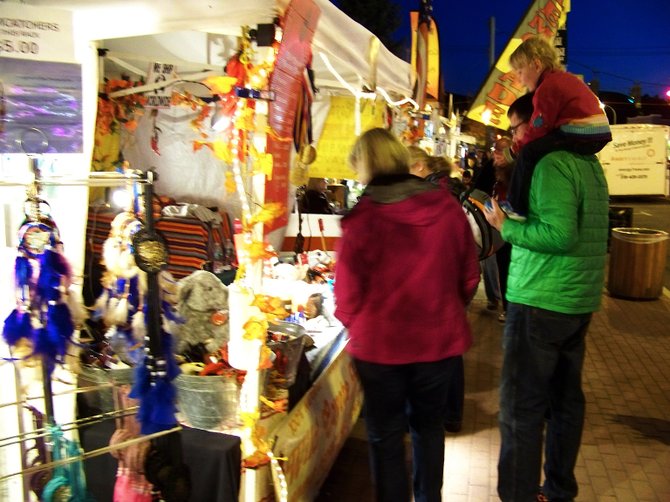 continued — Events Saturday included a Pedi-Cab race which was won by Iggy Rovetto, owner of Pizza Jerks, a popular pizza restaurant and gathering place in the village. The day also featured a bicycle tour sponsored by the Warren County Safe & Quality Bicycling Organization.
Large tents downtown on Canada St. are hosting brewfests through the weekend, featuring not only craft beers by Adirondack Pub & Brewery of Lake George, but wines from Adirondack Winery & Tasting Room.
For children, special attractions include pony rides, a children's zoo, amusement rides, bounce houses and walk-through balloons. Beach road will be barricaded for many of these activities.
Corporate sponsors of the event include Ben & Jerry's Ice Cream, Pepsi-Cola, Lake George Shoreline Cruises, Lake George Mirror, Lake George Steamboat Co., Adirondack Pedal Cab Co., Adirondack Winery, Adirondack Brewery, the Lake George Guide and TrustCo Bank.
Organizations backing the festival are the town and village of Lake George, Warren County, The Fund for Lake George, and the Lake George Association.
For further details, call 668-5771.
Craft fair organizer Gayle Nelson, dressed fancifully Saturday night as "Princess of the Lake," said she was thrilled at the response of the public.
"This is just fabulous," she said of the crowds that remained circulating through the streets after dark. "It's so good that people from all over care about the future of Lake George."
Vote on this Story by clicking on the Icon