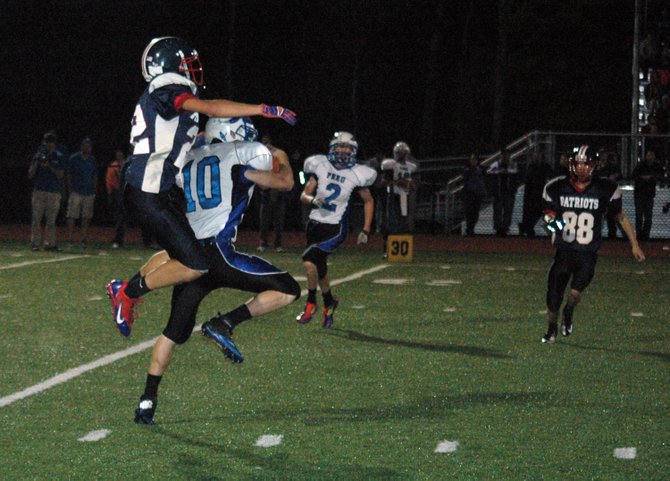 continued — Kyle Coolidge continued to help lead the Patriots' defensive unit, both recovering and forcing a fumble, the latter being recovered by Gavin Friedrich.
"Kyle stepped up for us and did a great job at the middle linebacker position," Ford said.
So far, the Patriots have recovered six fumbles in three games, scoring on two. They have also recorded a safety.
The Patriots now prepare for their lone Class C game of the regular season, traveling to Saranac Lake to face the Red Storm.
"We will change some things around and maybe add a twist or two that Saranac Lake has not seen yet," Ford said.
Vote on this Story by clicking on the Icon