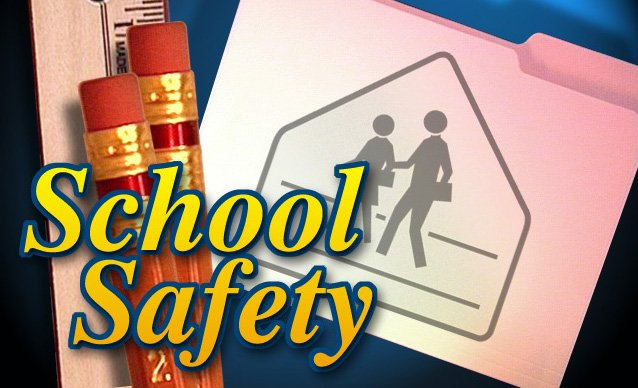 continued — "We have identified secure areas," Donohue said. "Students will be instructed what to do and where to go in the event of an emergency."
Before the actual drill Oct. 17, students will be brought together for an assembly, where the plan and the day's activities will be explained. Following the assembly students will return to their classrooms, where teachers will give further instruction and answer questions.
Students will then take part in the drill, which is expected to take 10-15 minutes.
A second assembly will then be held with students to review the drill.
The school district has sent a letter to parents outlining the drill and the day's activities.
Donohue hopes the drill accomplishes several goals. One is to prepare for an emergency. Another is to remind students they are safe in school.
"We want to reassure our students they are safe here," the principal said. "School violence is a difficult subject, especially for younger children. You have to be very careful how you explain things to a first or second grader."
Donohue said school officials don't want to alarm students.
"Children are going to hear about violence and other school incidents on the news and from others," he said. "We want them to understand these are very isolated incidents and we're here to protect them."
While the new emergency plan was prompted by the Sandy Hook shootings, Donohue said it addresses all sorts of potential emergencies.
"We're not just preparing for the worst case scenario, we're preparing for all emergencies," he said. "There could be a medical emergency where we have to quickly clear the halls of students. This plan could be helpful in a number of scenarios."
Donohue urged parents with concerns or questions about the drill or the emergency plan to contact him at the school. His phone number is 585-7400 ext. 2218 and his Email is jdonohue@ticonderogak12.org
Vote on this Story by clicking on the Icon