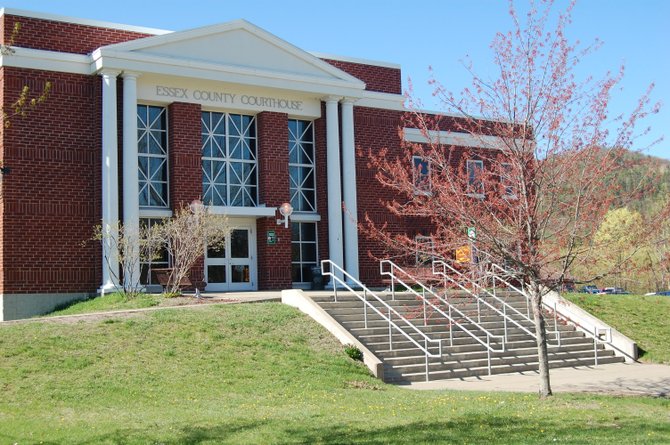 Following Sprague, Boutelle opened by saying his client was being used as a scapegoat for the Rivers family.
"The Rivers family is trying to shift blame to Paul Taylor," Boutelle said. "You'll hear no evidence that Paul Taylor had any involvement in the attack."
Boutelle said though DNA and blood from Rennie was on Taylor's steel-toed boots, it is not sufficient evidence that Taylor was involved.
"DNA evidence can't tell you why someone's DNA gets on the object, there are numerous ways someone's DNA can get on an object without physically causing injury," Boutelle said. "Taylor did not kick, punch or elbow Robert Rennie, Paul Taylor is a scapegoat."
He told the jury it all started in early summer when an order of protection was given to keep Rennie and LaCroix from seeing each other. LaCroix, who is Michael Rivers cousin and Angela Rivers, Michael's wife, was LaCroix's childcare provider. Boutelle said Michael Rivers considered Rennie a, "woman-beater," and he didn't like him.
"Their plan that night was to see Robert Rennie leave LaCroix's house in handcuffs," Boutelle said. "Paul Taylor's biggest mistake that night was he didn't want to be at Sam LaCroix's house when Robert was there. So he had the Rivers' pick him up."
Boutelle said the court's main witness, Angela Rivers, is not reliable because she has a bias for saying Taylor was the main perpetrator in the assault.

"Angela Rivers loves her husband and they loved Scott Denno so much that they called him son and he called them mom and dad, Paul Taylor is the outsider in this group, he is not family."
Boutelle said the peoples' evidence will fall short of proving Taylor guilty and that at the end of the trial he'll ask they find Taylor not guilty.
During the last part of the proceedings Sept. 24, the prosecution called three witnesses. Trooper Keith Payne testified he had received a 911 call from an unidentified woman at 11:25 p.m. on the night of the murder saying two people, Rennie and LaCroix, were together when they weren't supposed to be together at a Front Street location.
Vote on this Story by clicking on the Icon