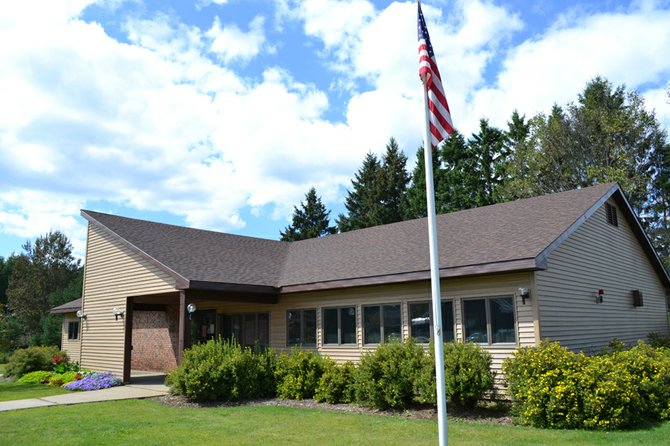 Indian Lake — During their Sept. 9 meeting at the Indian Lake Town Hall, Town Board members set a series of six workshops dates for the 2014 budget.
They will be held:
•Tuesday, Oct. 15, 7 p.m., regular board meeting and budget summary
•Wednesday, Oct. 23, 7 p.m., General Fund, Landfill, Weed District, Fire District, Debt Services, Cash Reserves and A Public Hearing for Weed and Sewer Districts
•Thursday, Oct. 24, 7 p.m., Highway
•Thursday, Oct. 31, 7p.m., Finish Budget Changes
•Thursday, Nov. 7, 7 p.m., Preliminary Budget/Public Hearing
All workshop sessions will be held in the Indian Lake Town Hall on Pelon Road.
In other business, Chris Fuller, of Clarkson University, was on hand to discuss and field any questions surrounding the proposal to install environmental instrumentation on the Indian River. Fuller explained that the project has a three- to five-year duration that could be extended. The objective is to measure water quality as it flows into the Hudson River.

Town Supervisor Brian Wells asked whether Fuller could assure the town that this study would not be used in any way to hurt the whitewater rafting business in town. Fuller gave him the assurance that this was not the objective of the study. As to the question of placing the instrumentation behind the fence at the dam, the supervisor thought this placement may be unwise should the dam need to be worked on; therefore, removal of the instruments would become necessary and jeopardize the study.
The decision as to whether to accept the proposal was tabled until Wells, Fuller and Water and Wastewater Superintendent Kevin King can get together and discuss the proposal to greater length and consider instrumentation placement.
Other business
•Board voted unanimously to approve the annual snowmobile lease with The Nature Conservancy in the amount of $1,202.42.
•Bid for grader was open that reflected a net price of $66,200 after trade in of current town grader. The bid was accepted.
(Continued on Next Page)
Prev Next
Vote on this Story by clicking on the Icon