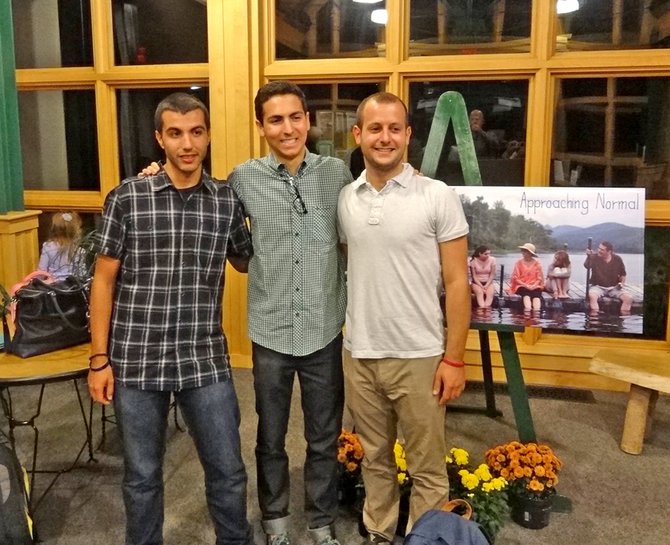 continued — People can't see the 70-minute film in theaters or on DVD yet, as Bernstein and his production company, Evil Mustache Productions, are currently seeking distribution. He's also looking to self-distribute through art houses, at film festivals or online through a website such as Netflix.
For now, people can see the trailer online at YouTube. Search for "Approaching Normal Trailer 1." For the latest developments and photos from filming at Garnet Hill Lodge, check out their Facebook page titled "Approaching Normal (film)."
"The movie preview for 'Approaching Normal' was a great success," Garnet Hill's Preuninger said in an email. "The movie showing was excellent and the writer, producer and editor were there to talk and answer numerous questions afterward."
As for future projects, Bernstein won't commit to filming again in the Adirondack Park, but he won't rule it out. This Westchester County native is taking it one project at a time.
"I love upstate New York, and I love the Adirondacks," he said. "Hopefully I can return there. It just depends on where the next movie takes me and what the next movie actually is. I would love to return there some time and shoot another film in the Adirondack region."
"Approaching Normal" is a film about what it means to become a family, again. The storyline follows current dynamics of aging parents and grown siblings at a family reunion gathering set at a rustic lodge, where the family shared vacations in their youth. Maybe Bernstein will return someday to see his newest family in North River and come back home to the Garnet Hill Lodge.
Vote on this Story by clicking on the Icon