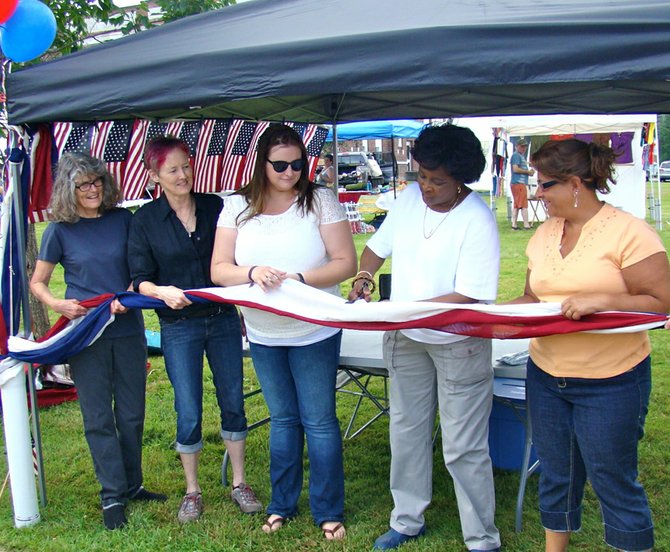 continued — "What amounts to be a big need for the town has actually been met through some generous volunteerism and through a self funding strategy based on the provision of a very cost efficient advertising strategy," Carroll said.
Another milestone reached during the year was the completion of market research for the purpose of developing a branding effort for the town of Indian Lake. It was reported that the research was accomplished by the Marketing Subcommittee on a volunteer basis. The marketing group held a series of focus groups with long-term residents as well as new residents to uncover the most attractive and meaningful attributes of Indian Lake for residents and visitors.

Once identified, the Marketing Subcommittee built these attributes into three alternative messaging concepts. These concepts are currently being tested to see which of the three concepts scores highest with visitors and potential visitors to Indian Lake. Some research using email is the first phase of this testing. This methodology is being used to expand the geographic reach of the testing. The target is to have a branding campaign ready for implementation starting in the spring of 2014 to the extent available funding will allow.
The Indian Lake "Main Street" program has made significant strides, as reported by Brenda Valentine during the meeting.

The historic walking tours of the town have been successful, so much so that the tours will be expanded to three for the coming year, including one for Blue Mountain Lake.

The "Take a Seat" program is reported to have been well received by visitors, residents and local businesses. The concept of "welcome feeling" was discussed, and the wonderful original artwork provided on a volunteer basis by resident artists has been a contributing factor to the town's beautification efforts. It is reported that visitor interaction with the Adirondack chairs has been noticeably high and they should be contributing to an increased level of positive memorability of the town by visitors.

Vote on this Story by clicking on the Icon