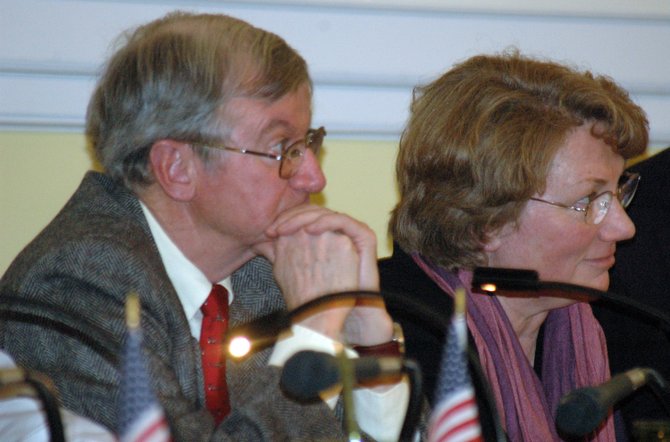 continued — "One of the differences is what you pay them in salary per parcel is different than what you pay them in total with benefits," Bartley said on the expected savings to the towns. "When you count all of the other parts, we are paying more than $14 a parcel."
Westport and Elizabethtown were part of the Certified Assessment Program through the state, along with Willsboro, which expires at the end of the month. The two towns remaining together have sought applicants to serve a six-year term as sole assessor for the municipalities, but were not impressed with the results.
"We had people from all over the state apply," Connell said. "When we did reference checks and looked at the application, we were not satisfied with the pool that we were presented with."
Bartley said towns contracting with their home county for assessing services is something that is happening throughout the state.
"The Herkimer County Real Property Office is assessing for six towns and is picking up a seventh next year," she said. "Schuyler County is doing the assessment services for the entire county. It is something that is changing because it is becoming too difficult at the small-town level to find people to do the job."
North Hudson Supervisor Ronald Moore said he wanted to see the test year move forward.
"I would like to see how this would work out," Moore said. "It is difficult to get people to run for these positions, and it is also difficult to find people to serve as a sole appointed. It would be good if we could at least have the option. I want to see how this plays out to see if it is something that could benefit our towns."
"The office has a huge impact on town assessments now," County Manager Dan Palmer said. "I know that there is hesitancy on the countywide assessor situation. I think that there is going to come a time when you are all not going to be able to find a qualified assessor. As the towns get to the point where they do not have a choice, then the county should be able to provide an option for you."
The resolution was passed through committee with only Randy Preston of Wilmington abstaining, saying that he wanted to know what the full cost to the county would be before he voted.
"I want to know what this is truly going to cost the county before I vote on anything," Preston said.
Vote on this Story by clicking on the Icon