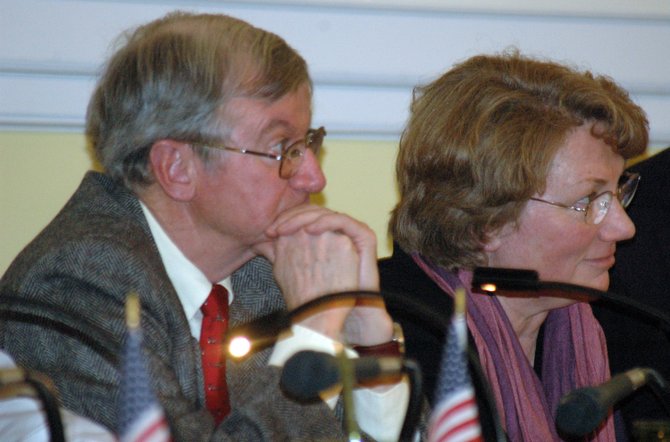 Elizabethtown — Supervisors Dan Connell of Westport and Margaret Bartley of Elizabethtown are ready again to talk about hiring the county for their towns' assessor services.
In May, Connell presented a resolution to the board that would have authorized a contract between the county and the towns of Westport, Elizabethtown and Willsboro for assessor services. After some debate, the resolution was tabled.
Connell came back to the table with a new version of the proposal during the Sept. 15 finance committee meeting, with only two of the original three towns — Westport and Elizabethtown — seeking to contract with Essex County.
"Westport and Elizabethtown would enter into a contract for assessing services with Essex County for one year," Connell said. "We would pay at a rate of $14 per parcel for the year, and the whole program would be evaluated at the end of the year."
Connell said the plan would require a member of the Real Property Office that is also certified by the state as an assessor to work one day a week in each of the town offices throughout the year trial. A part-time employee would be hired by the county to fill in when the assessor was away from the county offices.
Financially, the county would receive roughly $15,600 in revenue, Connell said, along with the potential for additional funding from the state. Each town would also see a benefit as they would save roughly $3,500 under the proposed system.
"We are asking the board to give us an opportunity to try this," Connell said. "Real property tax would be hiring a part-time person at 19 hours a week. They would be told up front that this is a one-year, part-time position. It gives our two towns an opportunity for a year to look at other options as well."
(Continued on Next Page)
Prev Next
Vote on this Story by clicking on the Icon