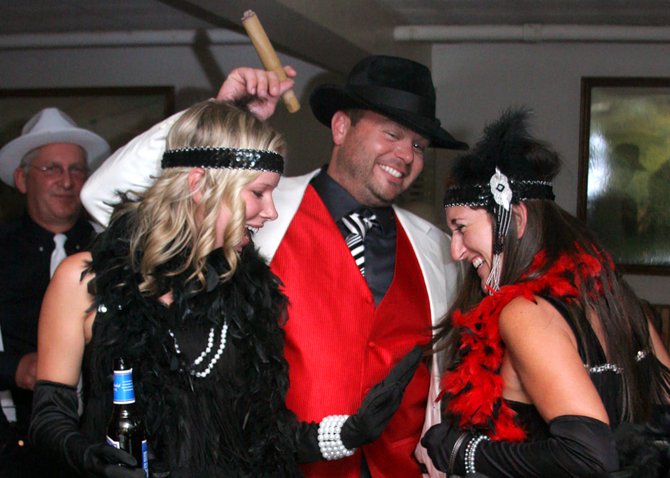 CHESTERTOWN — Visitors to Chestertown this weekend — who encountered men in fedoras, women in flapper dresses, and vintage sedans — may have wondered if they'd been hijacked in a time machine.
This sedate rural town hosted hundreds of revelers Friday Sept. 13 through Sunday Sept. 14 for the festive events of Rum-Runners' Weekend, which celebrated the exuberance and frivolity of the Roaring Twenties.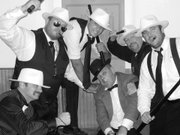 Restaurants and other venues were jam-packed for the weekend, the first of its kind over a half-century or so for Chestertown.
"The whole weekend was an unbelievable success —This town was rocking all weekend," local resident Cindy Mead said a day after the events wound down. Mead, along with other members of the Tri-Lakes Business Alliance, planned the weekend.
Bootlegger chase, vintage sports games
On Saturday morning, 23 antique cars and hundreds of spectators participated in a mock police pursuit of a rum-runner's vintage sedan over Landon Hill Road. In this re-enactment, a Model A Ford filled with bootleg whiskey barrels was chased by a vintage police car. The procession included state Troopers as escorts.
The rum-runner chase was followed by a Babe Ruth Battle of the Bats home run derby, in which 123 children and adults participated, while old-time baseball music echoed across the town recreation field. Poul Carstensen and Mark Sissons pitched balls to the contestants, and local girl scouts held a bake sale at the field.
Vaudeville/burlesque show 'busted'
A vaudeville/burlesque show held Saturday afternoon at the Carol Theatre in Chestertown was a sellout. A variety of acts were featured, whether it was entertainers in 1920s garb singing vintage songs, dancing, or cracking jokes to the delight of the standing-room-only crowd of 275 people or more. The show, organized by Al Tolomeo, included jazz music of his ensemble as well as 25-cent bags of popcorn provided by local Boy Scouts.
(Continued on Next Page)
Prev Next
Vote on this Story by clicking on the Icon