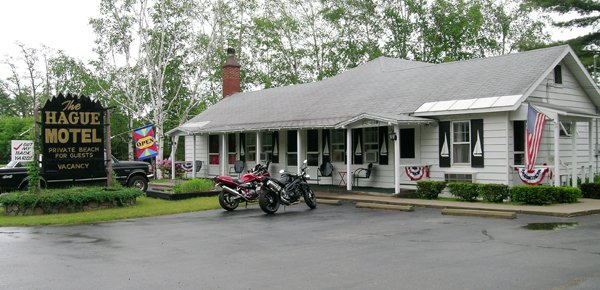 continued — Kidney is a Connecticut resident whose son is now in prison and has drug and alcohol issues.
"I have a son with drug and alcohol issues, who is currently serving time in Connecticut prison," Kidney said in his application. "I want to be able to help him and others like him. I intend to live on site."
Kidney attended school in Glens Falls and choose Hague for his project because he has family in the area.
A construction manager by trade, Kidney planned to employ the parolees on home renovation and repair projects in the area.
The parolees coming to Hague were to be from Upstate New York, Kidney said. They would have been expected to follow house rules and complete rehabilitation projects such as attending AA and NA meetings, working, maintaining the facility and more.
The "transitional facility" was to be staffed by Kidney, a chaplain and a director, if approved.
In his application Kidney addressed security issues.
"For security purposes doors and windows will have an in-house alarm to alert staff the comings and goings of all residents," Kidney said in his application. "There will also be a sign in/out sheet to monitor daily activities. There will be consequences for violation of house rules, Alcohol and drug testing will be done randomly.
"I will work with the community to be sure security measures are in place that are comprehensive, yet unobtrusive to the neighbors," he said. "I am certainly willing to work with my neighbors to achieve the right balance."
Vote on this Story by clicking on the Icon