Hague — A "transitional facility to house recently paroled inmates" will not be coming to Hague.
David Kidney requested a change in use for the Hague Motel at a meeting of the Hague planning board Sept. 5 to convert the Lakeshore Drive motel into a facility for recently-released prison inmates. He has since changed his mind.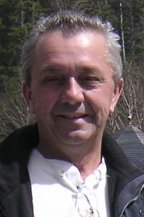 "They really don't want what I'm selling," Kidney said Sept. 11. "At this point I'm not going to pursue it. Right now, it's a dead issue."
The motel is located in the hamlet area of Hague that is zoned for commercial use. Because it's in a designated hamlet, the Adirondack Park Agency has no jurisdiction in the matter, but any change in use must be approved by the local planning board.
Kidney made his request at the Sept. 5 meeting of the planning board. A few days later he received a letter from Dominick Viscardi, the Hague town attorney, seeking additional information. That letter convinced Kidney his proposal was not welcomed by town officials.
"I think they'd make my life so difficult I'd never get it (the facility) open," Kidney said.
After Kidney withdrew his request a public hearing on the issue scheduled for Oct. 3 was canceled.
Kidney wanted to purchase the Hague Motel and convert to a "transitional facility" for parolees, but first was seeking the change of use approval.
"I am looking to change the use of the Hague Motel to be used to help paroled inmates from the (state) Department of Corrections integrate back into the community of the Lake George area," Kidney wrote in his application. "My program, which will include Alcoholics Anonymous and Narcotics Anonymous, will continue to educate the parolees in many areas of life, including honesty and being productive members of society. This will be up to a 12-month program for 12 parolees. There will also be a spiritual side to my program on a non-denominated church basis."
(Continued on Next Page)
Prev Next
Vote on this Story by clicking on the Icon