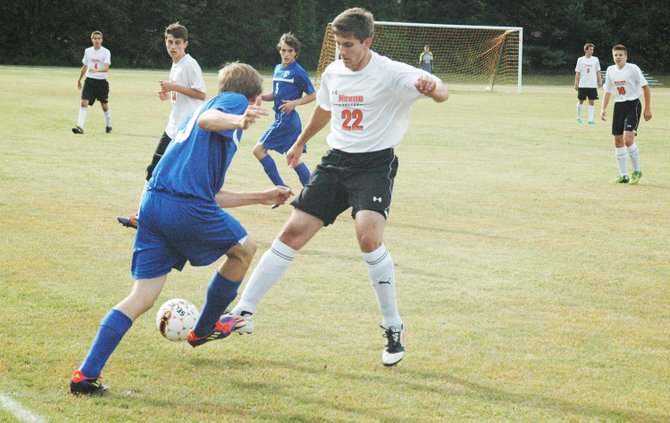 continued — "The team lost strong defensive leaders last year to graduation and players relocating but will continue to have the leadership of their senior goalie, Tucker Geiger," she said. "Naomi Peduzzi and Elaina Smith look to take over the defense while Keene's leading scorer, Hanna Whitney, will be back to control the midfield."
The Beavers will also look for contributions from three international students.
"Sara Francino Gagliandi, one of Keene's exchange students from Brazil, will be stepping into the striker position," Purdy said. "Fie Tims, from Denmark, and Clara Garcia Sanz, from Spain, are also joining the ranks this season."
The roster includes seniors Tucker Geiger, Kari LeClair, Katie Waltner and Sara Francio Gagliandi; juniors Naomi Peduzzi, Taylor Geiger, Kaley Garno Potter and Fie Tims; sophomores Grace Struges, Vanessa Heald, Amanda Bruha, Madison Gifford, Ciarra Ashe, Liza Amirault and Clara Garcia Sanz; freshmen Hanna Whitney, Elaina Smith, Bailey VanNess, Heather Abbott and Daria Venner; and eighth graders Elly Smith and Cori-Anne Stoner.
Vote on this Story by clicking on the Icon