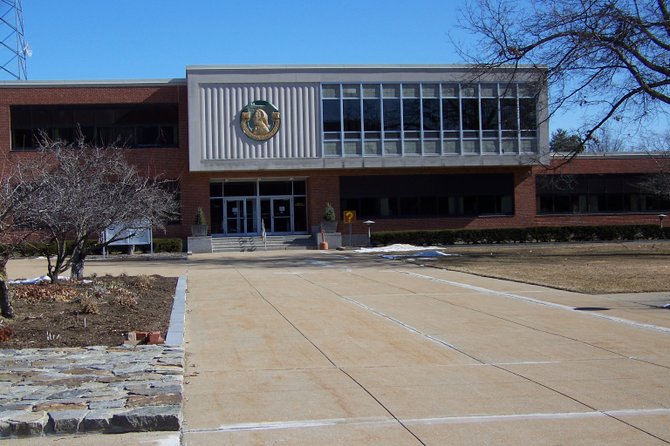 continued — "When the people give you a directive, you follow through with their wishes, even when you don't agree with them," he said.
Haskell, Eddy and Smith announced their candidacies early this year after the town board cut funding for the local ambulance squad and eliminated curbside garbage collection, which the board said was necessary to avoid huge tax increases. These issues prompted a record number of local residents to attend town meetings, and most all voicing opinions disagreed with the board's actions. Haskell said Tuesday night that if he is elected, he would be exploring the option of restoring funding for both.
Haskell's ability to assume office, if elected, has not yet been settled. Haskell was removed from his supervisor post after his 2008 conviction for Defrauding the Government, a felony. Wood has contended that Haskell is unable to hold office because of that conviction, and she has said she would challenge his ability to do so, if necessary. Legal experts are divided on the issue. Haskell said Tuesday he has consulted with experts on the issue, and they say he is eligible.
Smith thanked local citizens for their support.
"The people of Thurman are looking for a change, and I hope we can do it for them," he said.
"The board is not listening to the concerns of the people," Eddy said. "This is a matter of getting funding for the hometown ambulance squad back and getting the heart back in Thurman."
In Lake George, newcomer Nancy Stannard secured a spot on the Republican line, edging out former county Public Works chief Fred Austin, while incumbent Vinnie Crocitto came out on top with a comfortable margin in the three-way vote for two board seats. The vote tally was 286 for Crocitto, 193 for Stannard and 173 for Austin. The primary results could change as 46 absentee ballots remain to be counted. All three will be on the ballot in November regardless, as Austin has secured an Independence Party endorsement. They'll be joined by Kevin J. Mulcahy, an independent candidate for the seat.
Vote on this Story by clicking on the Icon