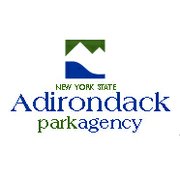 Ray Brook — The Adirondack Park Agency (APA) held its regularly scheduled monthly meeting at its Headquarters on Thursday, Sept. 12 and Friday, Sept. 13.

The Full Agency came to order at 9 a.m. for Executive Director Terry Martino's monthly report.
At 9:30 a.m., the Regulatory Programs Committee was to convene to determine approvability for two projects. The committee was to consider a request from the NYS Department of Environmental Conservation to reclaim Lower Sargent Pond which is located in the town of Arietta in Hamilton County. DEC proposes to apply Rotenone to remove non-native largemouth bass. The committee was also to hear a proposal to expand an existing RV campground. The applicant, Barber Homestead Park, LLC, wants to increase the number of campsites by 25 percent. The campground is located in the town of Westport, Essex County.
At 1 p.m., the Regulatory Programs Committee was to re-convene to review a third renewal request for a permit which authorizes a temporary two-lot subdivision into sites. This project is located in the town of Webb, Herkimer County.
At 1:45, the Economic Affairs Committee was to see a presentation on Conservation Development Ordinances in the Northeast and an examination of Case Study Communities. Heidi Kretser, Livelihoods and Conservation Coordinator for the Wildlife Conservation Society's (WCS) North America Program, and Leslie Karasin, Community Partnership Coordinator for WCS's Adirondack Program, was to discuss the results of the study.
At 3 p.m., the State Land Committee was to continue deliberations on the 2013 State Land classification package which includes former Finch lands recently acquired by the state from the Nature Conservancy. Staff was to provide responses to questions raised by the Board during the August meeting. The Agency Board was not expected to take any action on the classification package during the September Agency meeting, and Agency staff was not expected to present a preferred recommendation at this meeting.

(Continued on Next Page)
Prev Next
Vote on this Story by clicking on the Icon