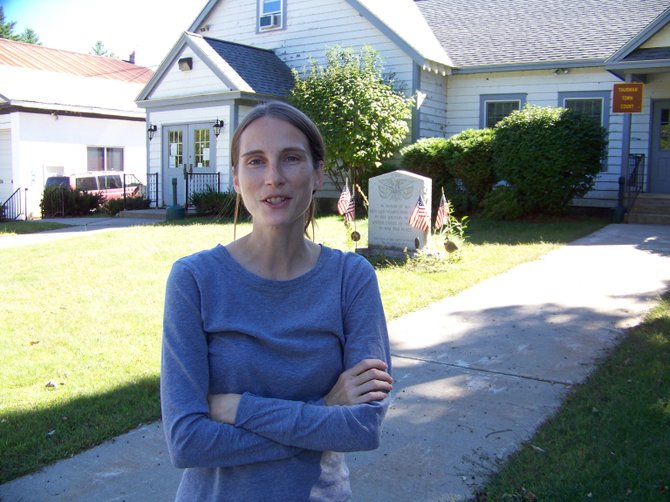 continued — Fred Engelmann of Rainmaker Network Services in Chestertown is one of the bidders. He had provided the town with "buildout" plans after analyzing data from the transmission tests that were conducted this spring and yielded very favorable results, showing fast and reliable data connections. The bid specifications were based on the buildout plans which detail the equipment and its required placement in order to deliver Internet wirelessly to the 89 homes.
This effort is the first phase of a project to bring broadcast Internet service to virtually all households in the town of 1,200 people.
To date, most all of Thurman — like many other Adirondack towns — has no broadband service except for satellite, which can be unreliable and expensive, with slow upload speeds.
But by December, it is expected that the white-space transmitters will be providing the 89 Thurman households with reasonably priced, reliable high-speed Internet access.
Wood said that a portion of the $200,000 grant would likely be bankrolling about half the cost of reception equipment to be installed at the households, bringing the cost for the receivers down from about $600 to $280 or so. The monthly access charge is expected to be about $45.
The "white space" broadband service, unlike satellite and other technologies, would have no data cap and it wouldn't throttle back transmission speed when a particular data threshold was reached.
Tentative plans for Phase Two call for the service to be extended to Dippikill and Glen-Athol roads.
Besides Rainmaker Network Services, the companies expressing interest in the network construction so far, Wood said, have been Schupps Line Construction of Albany and CDC News Construction Data of Austin, Texas.
Vote on this Story by clicking on the Icon