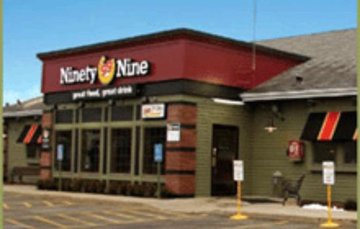 Elizabethtown — A night out on the town can also be the chance to help support a local volunteer fire department.
The Elizabethtown Volunteer Fire Department will be participating in a special fundraising program in conjunction with the 99 Restaurant chain in Plattsburgh Wednesday, Sept. 11.
The program, called Dining for a Cause, will give people in the community a chance to get out for a meal and know that some of the proceeds are going back to their local fire department.
According to Stephen Duso, those interested in the fundraiser can pick up a special voucher from several places throughout the town.
"We have put the vouchers everywhere," Duso said. "You can find them on the bulletin boards at Stewart's and Kinneys, at all four of the local garages, Bub's, Bill the Barber and we are going to be putting more up in more places as well."
Those who get a voucher can then go to 99 Restaurant Sept. 11 and present the ticket to the waiter.
"Whatever you pay for your meal that night, 15 percent will go to the fire department," Duso said.
For more information on the Dining for a Cause and how to help the Elizabethtown Volunteer Fire Department, look for the vouchers at stores throughout Elizabethtown or call Duso at 873-9244.
Vote on this Story by clicking on the Icon