Football's Super Bowl trophy is named for the legendary coach of the Green Bay Packers. Few people, however, know the real story of Vince Lombardi the man - his inspirations, his passions, and his ability to drive people to achieve more than they ever thought possible. Based on David Maraniss' book When Pride Still Mattered – A Life of Vince Lombardi, this hit Broadway play explores Lombardi's relationship with his wife, Marie, and three of his legendary players during a pivotal week in 1965. LOMBARDI is the perfect way to welcome the beautiful early Autumn of the Adirondacks - with a celebration of football, teamwork, and tradition!
Tickets are $29 and the first Monday night production is name-your-own-price-night. To reserve tickets call 962-8680.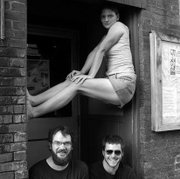 Shameless Strangers perform at Monopole
PLATTSBURGH — Shameless Strangers will perform at Monopole, 17 Protection Ave, on Sept. 6 beginning at 10 p.m.
The Comedic-rock band brings an enthusiastic show featuring their performers/musicians, Cody Reid, A committed rocker and Funk stylist, holds down the beat, while Will Scheifley and Mike Dashnaw Rock out in front of Bill Bougill's wailing drums. Meanwhile Dan Gallagher, lays the melody with his infectious keyboarding and Kevin Duprey fills in with his country twang and bluesy guitar riffs.
Their satiric lyrics point out life's humorous shortcomings that everybody is sure to relate. The Shameless Stranger's music is designed to enlighten as well as entertain. For more information contact the Monopole at 563-2222.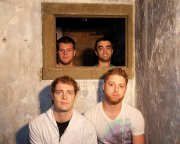 Timbre Coup will perform at Monopole
PLATTSBURGH — Timbre Coup to perform at Monopole, 17 Protection Ave, on Saturday Sept. 7 at 10 p.m.
Formed in 2007, Timbre Coup is a progressive rock band hailing from Albany.
The band is known for both heavy, progressive riffs and spacey grooves, and for being able to both shred hard and create intricate upbeat melodies. Their unique style is self described as progressive rock, with "composition mixed with absinthe, Atonal meets resolution, Aggression spliced with submission, Mayo meets Ketchup, tropical sunburn in a good way!"
Vote on this Story by clicking on the Icon