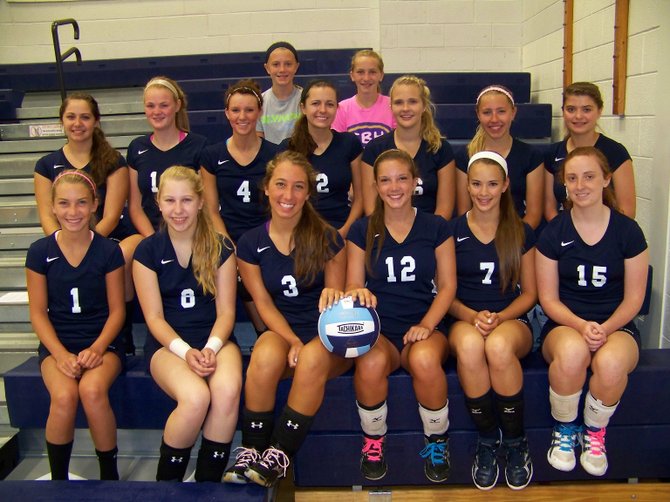 LAKE GEORGE — The 2013 Lake George High School Volleyball team, armed with no less than eight Senior players, is ready to accomplish another landmark year in their school's impressive legacy in the sport.
Acclaimed coach Cathy Stanilka — who has led teams to dozens of championships over her last 38 years mentoring volleyball and softball— praised the 2013 players for their dedication and spirit.
"They have a willingness to work as a team," she said. "For them, it doesn't matter who scores the points, they all get the job done."
She noted the team's commitment to volleyball includes a lot of the players participating in as many as three sports camps over the summer, as well as playing club volleyball off-season.
The 2012 team — which featured graduating seniors Kenzie Baertschi, Hahnak Saroff, Emily Borgh and Kate Bauder — took the 2012 team into the Section II semi-finals.
This year, competition is likely to be tough, with perennial leading teams Argyle and Hartford in the hunt for the championship, joined by Fort Edward, which also is expected to be a formidable competitor, Stanilka said.
"I've got to admit we have experience, but it's going to be a new mix, a new starting team," she said. "We have to develop teamwork with a new lineup."
This week, Stanilka was leading team drills with the same enthusiastic attitude and energy that she's exhibited for more than three decades. Her volleyball teams have gone to the state Final Four no less than 12 times — just since 1990 — and they won the state title in 2001. Through the 1990s and into the 2000s when the school had a deeper enrollment, her volleyball teams won the Section II title for 16 consecutive years.
Stanilka has routinely deferred credit to the commitment of her players, and this week, she praised the 2013 team for their dedication.
(Continued on Next Page)
Prev Next
Vote on this Story by clicking on the Icon