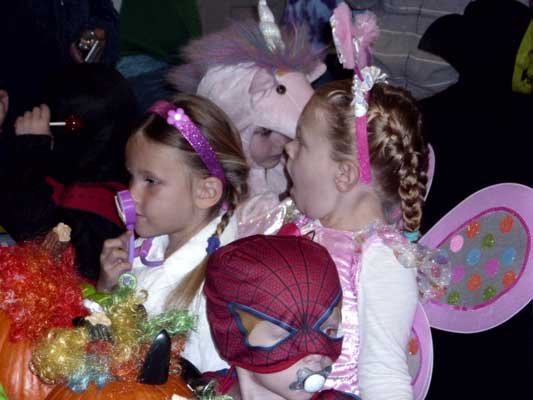 Donations are now being sought for the annual local program that provides Christmas baskets for shut-ins. Items that were donated last year included canned soup, fruit and vegetables, baked goods, gift cards and handmade items.
The Salvation Army is currently taking calls for appointments for their Warm the Children effort. This program provides new coats, hats, mittens and boots for children up to age of 18 — Thanks to the generosity of donations received, many children will not be cold this winter. To reach the Salvation Army, call 792-1960. Incidentally, families are not allowed to receive assistance two years in a row through Warm the Children.
Box Tops, Labels for Education and Campbell's Soup labels are wonderful ways to help our school. Carefully clip them out and drop them off at the Thurman Town Hall, the elementary school lobby, Richards Library or Direct Deposit recycling center on Main St. in Warrensburg. Ripped or torn labels are not accepted for redemption.
There is now another way to help our school: register your Tops Market membership card and when you shop they will contribute 1 percent of your purchase back to our school. Register your Tops Rewards card online and select "Warrensburg Central School".
Events and activities in the hills
November 5 is Election Day and Thurman Town Hall is our local polling place. The hours to cast your vote are from 6 a.m. to 9 p.m. All town offices will be closed on Election Day.
Veterans Day is Nov. 11 and Town offices will be closed in observance of this holiday.
Norma Galusha reminds folks the Sugar Loaf Senior Group holds their meetings once a month at the Thurman Town Hall at 5 p.m. on the third Wednesday.
The Thurman Fire Co. holds its meetings on the Friday of the first full week of the month at the firehouse. This month that falls on Nov. 8 at 7 p.m. Those interested in becoming a volunteer, stop in and ask how you can help.
Vote on this Story by clicking on the Icon