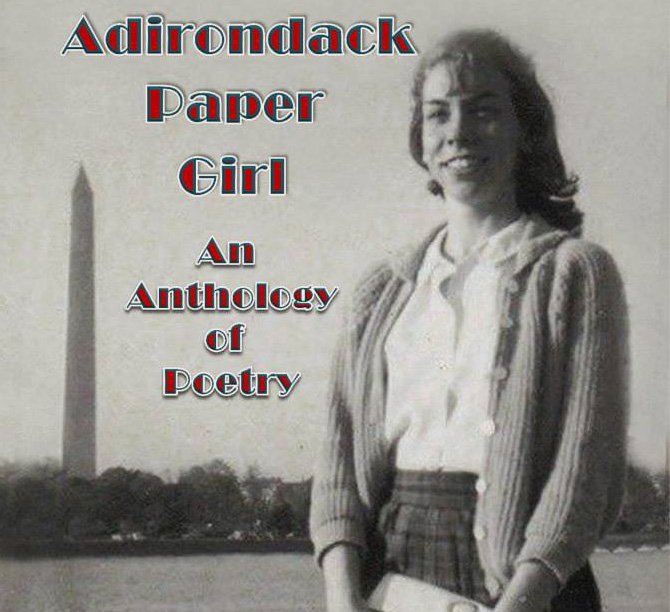 Crown Point — Jean Arlene Breed is establishing herself as a prolific author.
The Crown Point woman has released her fifth book, "Adirondack Paper Girl." It's a collection of 50 poems compiled to tell her story as the daughter of an Adirondack miner.
"'Adirondack Paper Girl' was written in close collaboration with Roberta Roy, my editor, the end result of which is really a wonderful book that everyone who has lived through adversity and come through it will enjoy," Breed said.
The collection tells Breed's story of moving from town to town as a child. When her family eventually settles in Port Henry, Breed becomes a paper girl delivering the news to friends, neighbors and others.
"Jean is a true native of the Adirondacks-Lake Champlain region," Moriah Supervisor Tom Scozzafava said. "Her appreciation of the natural beauty of this area and the sometimes difficult life that many generations of families endured to make this area our home, reminds the reader of why we choose to stay here. I always have copies of her books nearby, many that I have read numerous times."
"Adirondack Paper Girl" is published by Alva Press of Poughkeepsie. It's available as an Ebook and book at http:/alvapresinc.com/ It is also available at Amazon.com, Barnes and Noble, Kobo and Overdrive.
Breed released her first book, "The Loss of the Lake Champlain Bridge," in 2011. It recorded the struggles of those most deeply affected by the closure of the Crown Point Bridge and its subsequent destruction.
"Your poems touch all of us, and put into words what so many of us can't," Lorraine Franklin, Lake Champlain Bridge Coalition co-chairwoman, said of Breed's work. "It is only fitting that one of your poems should bring us full circle."
"Poems from the Champlain Valley," Breed's second book was released in 2011. It's a collection of 100 poems depicting life's journey, based on the experiences of the author.
(Continued on Next Page)
Prev Next
Vote on this Story by clicking on the Icon