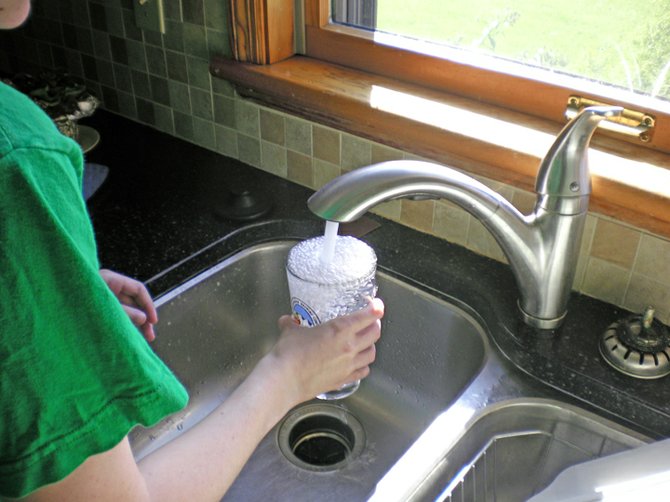 Ticonderoga — Ticonderoga has taken a major step toward meeting a state order that its water system be upgraded.
A substantial groundwater source has been located at a second test well site on the east side of Streetroad, Route 9N, according to Supervisor Deb Malaney.
"The preliminary quality tests are excellent and the quantity far exceeds the daily needs for the entire town," Malaney said. "The town requires 800 gallons per minute and this well exceeds 1,500 gpm.
"This is a huge success for the Ticonderoga water project," she said. "The New York State Department of Health is also pleased."
New York State has ordered upgrades and/or new water sources be in place by 2016.

Ticonderoga currently obtains its drinking water from Gooseneck Pond and Lake George. Because the infrastructure for those sources is no longer in compliance with state and federal requirements, and the state Department of Health is requiring the town to either upgrade these facilities or look for a new source of water.
"It's an enormous relief to have this third source to rely on," Malaney said. "The groundwater will insure a safe, dependable, affordable water supply if or when the fragile Gooseneck or Lake George systems fail. We aren't confident our old systems will withstand another hurricane Irene or Sandy. The vulnerability of the systems and declining water quality is exactly why New York State mandated us to upgrade or replace."
The cost of upgrading the Gooseneck and Lake George systems to meet state requirements is estimated to be more than $30 million.
The cost of a groundwater system utilizing portions of the Gooseneck and Lake George system is estimated to be $14 million.
"Groundwater requires less chemical treatment, less operation and maintenance costs, and is, overall, far less expensive than the old technology of surface water filtration plants," Malaney said. "We had every Gooseneck option studied and found at today's costs the $30-plus million project was unaffordable and still could not supply the entire town with water. We also studied Lake George filtration plant as the primary and found it cost and location prohibitive."
(Continued on Next Page)
Prev Next
Vote on this Story by clicking on the Icon