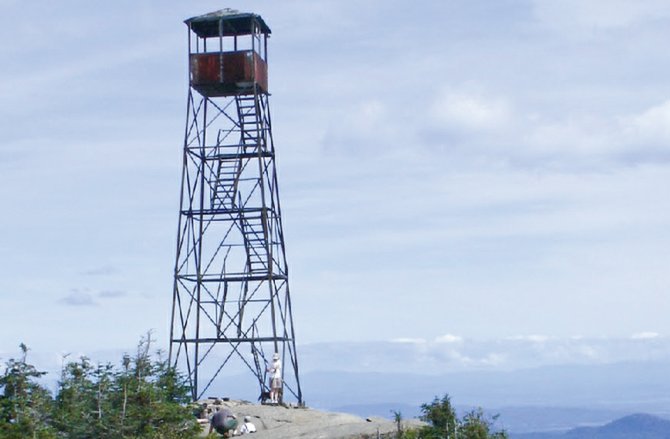 continued — The DEC also made the same recommendation for the St. Regis Mountain fire tower, which also received the historic site designation in 2010. The half-acre site there is surrounded by the St. Regis Canoe Area. Both units are part of the state-owned Forest Preserve.
The DEC is accepting comments on the draft UMPs for both sites until Nov. 15. Comments may be sent to Josh Clague, Natural Resources Planner, DEC, 625 Broadway - 5th Floor, Albany, N.Y. 12233-4254; or emailed to lfadk@gw.dec.state.ny.us.
The plans are available for review at DEC headquarters in Albany and DEC Region 5 headquarters in Ray Brook (1115 State Route 86). CDs of the plan will also be available at the Town of Keene offices and online at http://www.dec.ny.gov/lands/78001.html.
Vote on this Story by clicking on the Icon