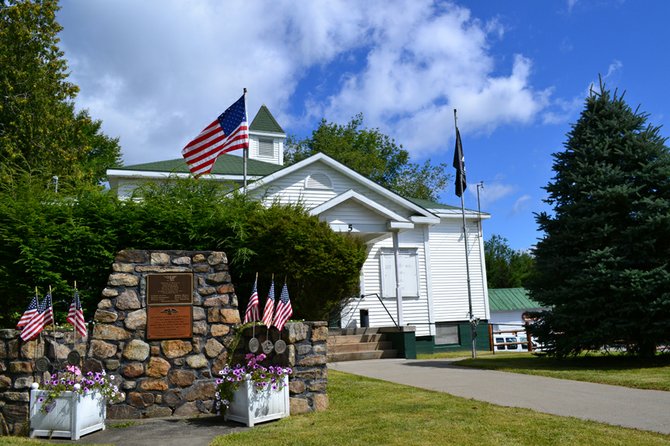 continued — "The dam was built as a wood-core dam, so the question is, 'Is the wood wall in the middle of the dam still in good shape?'" Corey said. "Does it need repair? And how do we understand what is going on with it?"
Around 90 acres in size, Minerva Lake is an artificial body of water, created in the fall of 1931 when the impoundment was built to hold back Jones Brook.
A town-owned beach, playground and campground now line the shore, along with private homes. The beach is named for Francis Donnelly, who first became town supervisor in 1934 and served until his death in 1980.
"It's a critical piece of water," Corey said. "I tell people Minerva Lake is our soul. "The school is our heart, the lake is our soul."
Vote on this Story by clicking on the Icon