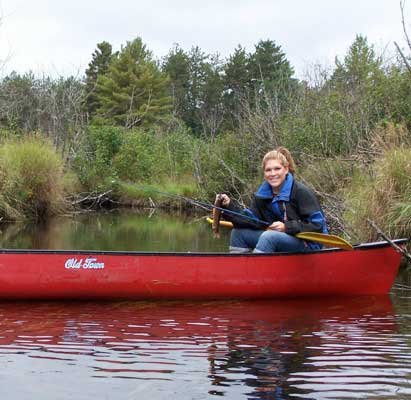 Mentors needed
The lack of a formal introduction, and/or an accomplished mentor to provide one, is likely one of the main reasons for the declining interest in many outdoor pursuits.
It is usually much easier, and often more comfortable for kids to just play inside with video games or surf the web.
This is the indoor generation, tethered by an electric cord to run their electronic devices.
It takes quite a bit more effort to get them to go outside to hunt, ski, fish, paddle, hike or bike. It also helps if they have a mentor to help with these activities, initially.
Fortunately, the DEC has come to realize the need to increase the pool of the next generation of outdoor travelers, or they may soon be out of business.
Any hunter who would oppose such efforts has likely spent too much time swimming in the shallow end of the gene pool.
Valuable resources
It is a simple thread to follow. If our youth do not know how to effectively utilize their local natural resources, there will be no connection. Without a positive connection, there will be no perceived value, and thus no need for protection.
A resource, whether it's natural or man-made, is only of value to those who use it, or admire it, or see a need to preserve it. Certainly there is an ecological, and an aesthetic value to the land, but there is also a utilitarian value.
If the trout were not valued, there would be no need to stock them. The local lakes and ponds could easily revert to fisheries with bass, sunnies, perch or similar species.
If trails were not cut, where would people go to hike or ski?
And what would become of the tourist sportsmen and women who regularly travel north to fish, swim or ski. And what of the hotels that lodge them, or the restaurants where they chose to dine?
And what would the Adirondacks look like without whitetail deer, a speckled trout or the lone paddler enjoying an even lonelier pond?
A lot like suburbia I reckon, except with more pines, less noise, plenty of blackflies, and far fewer neighbors!
Joe Hackett is a guide and sportsman residing in Ray Brook. Contact him at brookside18@adelphia.net.
Vote on this Story by clicking on the Icon