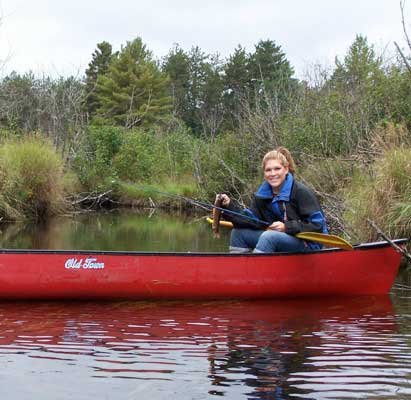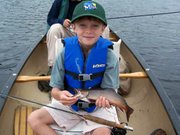 I recently discovered some sage advice scribbled on the log wall of a local lean-to. Written in a neat, charcoal script, it read, "Welcome to the Adirondacks: May neither drought nor rain nor blizzard disturb the joy juice in your gizzard! And may you camp where the winds won't hit ya, and the bears won't gitcha."
The muzzleloader season for whitetails will be coming to an end this week, and the regular big game funting season will begin this Saturday, Oct. 26.
Following the warm weather we've experienced to date, most hunters would welcome a bit of tracking snow about now.
There's been no need for longjohns or woolies as it's still mighty brown in the woods, where the deer blend right in.
By the look of things, there may be some interesting times ahead for the next generation of hunting enthusiasts.
Recently, I was reviewing comments posted on a popular hunting website, and I was disappointed to see the NYSDEC was again getting bashed for the decision to host another youth deer weekend across the state.
The annual youth hunting weekend was scheduled for the long Columbus Day Holiday last week. By all reports, it was a major success.
According to the Youth Hunt regulations, 14- to 15-year-old junior hunters who are accompanied by a licensed, adult mentor are permitted to harvest one deer with a firearm, with or without antlers.
It's a real shame that some sportsmen again choose to oppose the opportunity for a Youth Hunt. Their complaints punctuate the greed of certain hunters who simply fail to understand the importance of mentoring the next generation.
Their efforts in opposition were both selfish and greedy, and their commentary provided a sad note to an otherwise positive effort that is intended to help grow the sport and introduce youth to the outdoors.
Joe Hackett is a guide and sportsman residing in Ray Brook. Contact him at brookside18@adelphia.net.
(Continued on Next Page)
Prev Next
Vote on this Story by clicking on the Icon