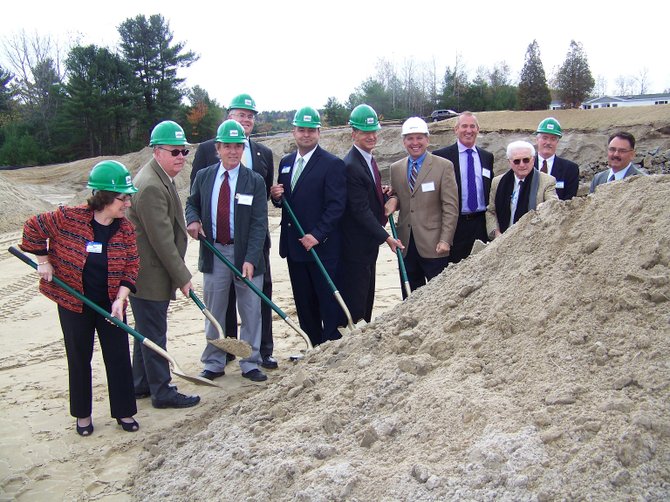 continued — A grand opening celebration, he said, which might be as soon as summer 2014, would feature a party at the store, with proceeds of an admission charge — matched by the Golub foundation — going to three chosen local charities.
The new store and plaza are to be located between Bakers Crossing Road and Prosser Road. The complex is about 150 feet off Rte. 9, across from Warrensburg McDonald's restaurant.
The full-service supermarket and its host shopping plaza are expected to be a reality by early next summer.
The plaza includes a 2,200-square-feet freestanding building that is to house a TrustCo bank branch and a 4,000 square-feet building that is to host a retail store. Barry Feinman of Vanguard-Fine, the firm that is developing and owns the property, said talks are underway with retailers to lease that latter space.
The plans also call for another 10,600 store — adjacent to the supermarket — which is permitted and could be built later on.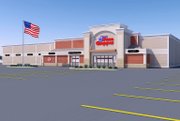 The supermarket, at 30,500 square feet, is to be about half the size of the anchor Price Chopper store on Glen St. in Glens Falls. Golub said that the inventory of the new will be downsized from the scale of the Glen St. store.
"There will be 12 feet of shelf space for salad dressings rather than 24 feet," he said, citing an example.
The bank office is to sit at the north end of the development by Prosser Road, and the grocery store and the attached larger retail space is to be at the southern end of the plot near Bakers Crossing Road.
The intersection at Prosser Road and state Rte. 9 is to have a traffic signal installed within several months.
Initial grading for the plaza has been accomplished.
Warrensburg Town Supervisor Kevin Geraghty said Price Chopper store would provide the permanent local jobs for people of all ages, jobs that had ceased to exist in town during recent decades.
Vote on this Story by clicking on the Icon