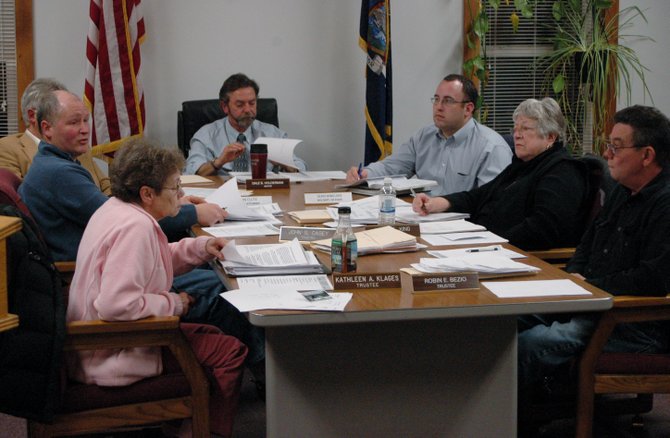 continued — "We would have more real estate to take care of, but the highway superintendent did not feel the need to increase staff," Ausable Supervisor Sandy Senecal said. "We would be adding 3 miles of road, which wouldn't involve needing a new truck for plowing. We have already been called to help with dog control and assessing, so that is already being done here. When the village opted not to have a code enforcement officer, ours had to step up to the plate. It would be a task, but we would figure it out."
Chesterfield Supervisor Gerald Morrow said his town always has village residents in mind when planning because they are also residents of the town.
"Mayor Holderman talked like our town governments are foreign governments, not even in the village community, but truth be told we are in your community and our officials are elected by all of the town of Chesterfield residents, including those who live inside the village."
Morrow also agreed with Senecal concerning work previously done by the village.
"We have taken over several departments from the village, and we have always been able to do the same work, if not more, for less," Morrow said. "We have done it with courts, building inspectors and assessors. I am on record as saying if the town taxes were to increase because of the potential dissolution, then I would resign, and I will not cut services to do that."
For more information on the Keeseville dissolution plan, visit the website Keeseville.ning.com.
Vote on this Story by clicking on the Icon