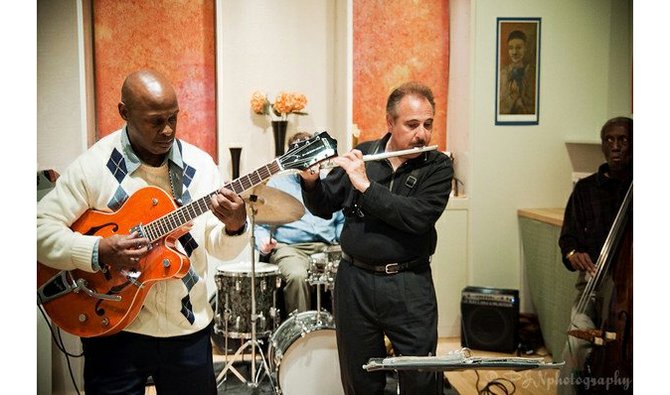 continued — Greg Brown, bass, was born and raised in the Bronx. In 1975, he studied the bass with the Jazz Mobile workshop in New York City. That same year he went on to tour with the Flamingos. In 1978, he toured with Dollar Brand in Europe, Africa, and Japan. In 1984, he moved to the North Country where he is currently performing with Ray Alexander at the Sagamore Hotel and the Tony Jenkins Jazz Trip.
Ted MacKenzie, drums, was born in South "Philly", Pa. He is a third generation drummer named after his grandfather from the Highlands of Scotland. After attending Berklee College of Music, he became a full-time drum instructor and studied in New York City with Sonny Igoe, Henry Adler and Jim Chapin. 
For more information on all Columbus Day Weekend events in the town of Long Lake, call 624-3077.
Vote on this Story by clicking on the Icon