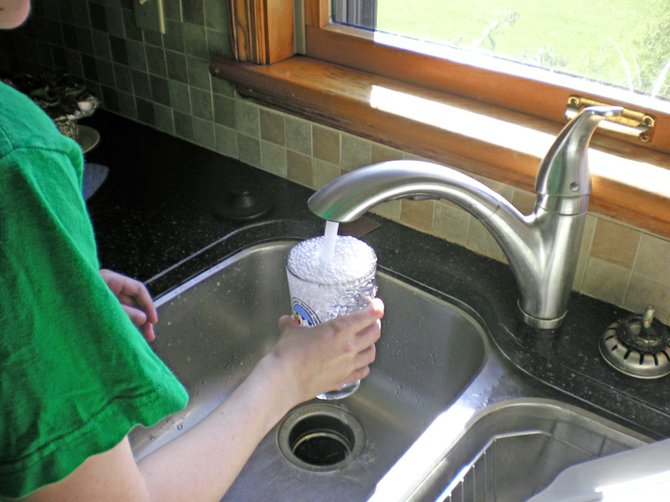 Ticonderoga — Ticonderoga is in a position to meet a state mandate requiring work be completed on the town water system, according to Supervisor Deb Malaney.
New York State has ordered upgrades and/or new water sources be in place by 2016.

"The town of Ticonderoga is looking for an additional water source to meet the town's growing needs and increasing New York State regulations," Malaney said. "The town currently obtains its drinking water from Gooseneck Pond and Lake George. Both sources are needed to meet the needs of the community. The infrastructure for these sources is no longer in compliance with new state and federal requirements, and the state Department of Health is requiring the town to either upgrade these facilities or look for a new source of water."
Failure to meet the 2016 deadline could result in fines of up to $37,000 a day for the town.
In 2009 the state Department of Health ordered Ti to replace or cover the Gooseneck reservoir, which was created in 1931. The town developed a plan to replace the reservoir with tanks, but an inspection discovered problems with the Gooseneck dam and with transmission lines.
Gooseneck was designed to serve the entire town, but over time demand exceeded Gooseneck's capacity. In 1965 a Lake George water supply was developed for emergency use. Eventually, Lake George water became necessary to meet daily demand.
During an inspection the state also found problems at the Baldwin Road filtration plant that handles Lake George water.
At the urging of state officials, Ticonderoga then began considering an upgrade of the entire water system, utilizing groundwater sources.
"The total cost to bring the Gooseneck system back into compliance as the primary source is estimated to be $32 million, along with much needed repairs to the Lake George system," Malaney said.
(Continued on Next Page)
Prev Next
Vote on this Story by clicking on the Icon