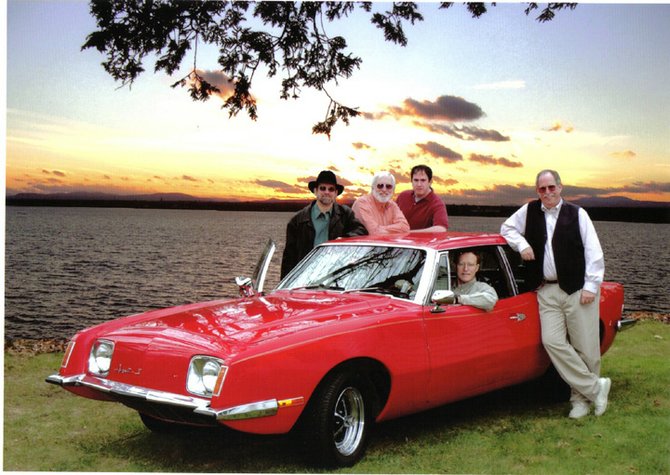 Tickets are $15 in advance or $20 at the door. Tickets are available through the website at www.pendragontheatre.org or by calling the theatre at 891-7012.
Mister F brings electric performance

LAKE PLACID — Mister F will perform at Smoke Signals, 2489 Main Street on Friday Oct. 4 and at the Monopole, 17 Protection Ave, Plattsburgh on Saturday, Oct. 5 at 10 p.m.
Mister F was formed from a merging of artists from Timbre Coup, progressive rock band hailing from Albany, and Capital Zen, a rock/progressive/funk/jam band based out of Glens Falls. Members Matt Pickering drums and vocal, Scott Hannay on keyboards/guitar/bass/vocals, Ben Pickering on guitar, bass and vocals and Andrew Chamberlaine on guitar and vocals bring their eclectic, high-energy performance to the stage
Open Mic Poetry night leads with Tom Braga
PLATTSBURGH — ROTA Gallery's Open Mic Poetry Night will lead off with the evenings featured poet Tom Braga at the gallery, 50 Margaret Street, Oct. 10 at 8 p.m.
Braga will read companion poems written by him followed by ROTA's regular Open Mic portion of the evening.
Local artists are encouraged to bring their poems, prose, songs, comedy routines, performance pieces, or whatever else they've got and share or just come to enjoy the show. The performance is free to attend and donations are welcome.
Vote on this Story by clicking on the Icon