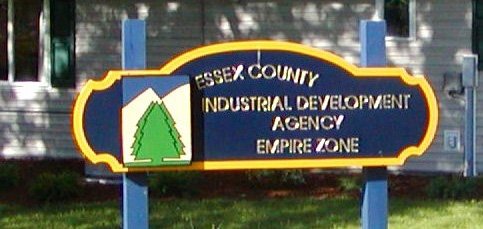 Mineville — The Moriah Business Park is going to going to expand.
The Essex County Industrial Development Agency, which owns and operates the Mineville facility, has plans to construct a new 3,000 square foot building at the site.
"The Moriah park is full; we have no space left to offer," Jodi Olcott, IDA co-director, said. "We're confident we can attract business to Moriah, if we have available space. We believe we can offer a small, energy-efficient space with little overhead to an interested business."
The Moriah Business Park is now home to Pre-Tech Plastics, High Peaks Hospice and Hudson Headwaters Health Network.
Olcott said space at the Moriah Business Park is affordable, pointing out commercial space rents for about $10 a square foot in Plattsburgh and $4 in Moriah.
"We can offer low rent for a long term," she said. "We're looking for a tenant who may be just starting out who can use it as an incubator to grow their business."
Olcott said permits allow for a 10,000 square foot building on the site, so the new 3,000 square foot building can be expanded, if needed.
The Moriah Business Park is "shovel ready," Olcott said. All permits are in place for construction at the site, which has been prepared by students in the environmental science classes at nearby Champlain Valley Tech.
"Students have been working the past four or five years clearing the land, doing site work," Olcott said."We're ready to go. We hope to start work in November."
The expansion project will be unique, Olcott said, because the new building will be constructed by a private contractor with help from CV-Tech's building and trades classes.
"We're looking for a contractor who is willing to have his crew work with students and their instructors from CV-Tech," Olcott said. "He (the contractor) will have to be patient and be willing to help students learn on the job. We're seeking a very specialized contractor."
(Continued on Next Page)
Prev Next
Vote on this Story by clicking on the Icon