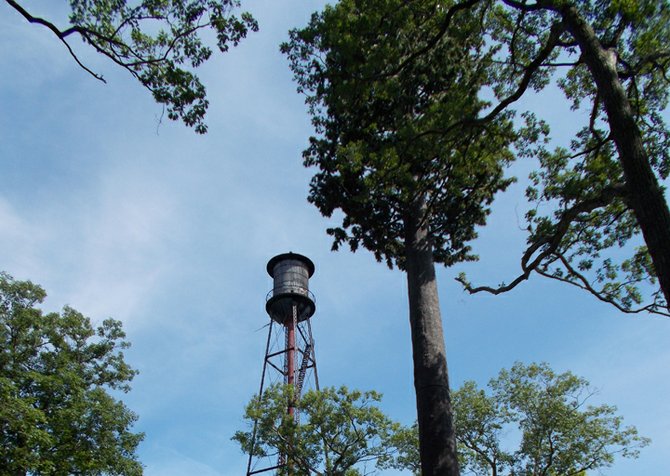 Port Henry — Port Henry residents wishing to access a new Verizon cell phone tower in the village will have to wait.
Scheduled to go online in September, the tower, located at the end of Spring Street, remains inactive.
"I can't believe the number of people who have called wanting to know what's going on," Moriah Supervisor Tom Scozzafava said. "A lot of people want that tower active."
The tower is complete, but fiber optic lines to the tower are not yet in place. A Verizon spokeswoman said the company hopes to have the tower active in October.
When it goes live, the "franken-pine" will give local residents improved cell phone coverage and options.
"Customers will have a choice now," Scozzafava said. "No longer will AT&T have a monopoly in our town. Before you pretty much had go with AT&T because they were the only ones with coverage. Now consumers can shop for the best deal."
AT&T has a tower on Belfrey Mountain in Moriah and towers in Vermont directly across Lake Champlain from the town. The 80-foot tall Spring Street tower is the first for Verizon in Moriah.
Besides improved calling and consumer options, the Verizon tower is also helping out town and village taxpayers. Verizon is paying $900 a month — $450 to the town of Moriah and $450 to the village of Port Henry — for five years to lease the jointly-owned town-village property. The rent will increase 3 percent each year of the contract.
Moriah, Port Henry and Verizon actually reached an agreement on the cell tower in 2008, but it has taken five years to navigate Adirondack Park Agency regulations. The project was opposed by Terra Mountain LLC, a Vermont company that owns the adjacent land that includes a out-of-service water tower.
Once the APA permit was approved work began on the cell tower in February.
The new tower is designed to look like a tree and blend into the environment. Scozzafava believes it does.
"I think they (Verizon) did a really nice job," he said. "If you're down at the (Port Henry) boat launch and look up you don't even notice it."
Vote on this Story by clicking on the Icon