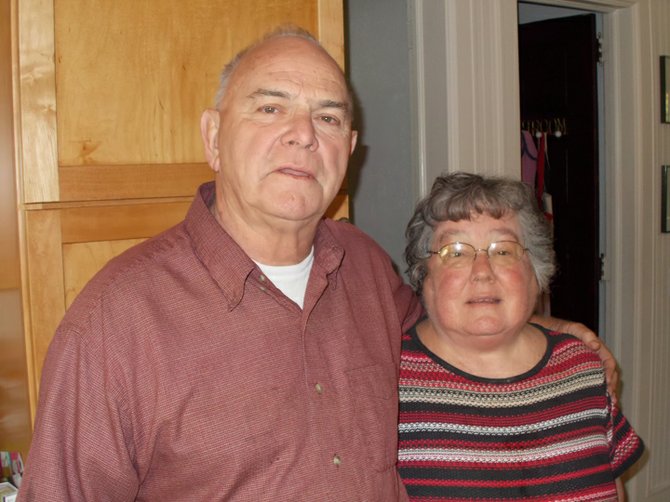 continued — "I am so grateful for all the assistance and blessings that he has brought into my life since my arrival here at St Mary's and Sacred Heart (Crown Point)," he said. "My prayer for him is that God may continue to bless this wonderful man in all that he does to serve God's people and congratulations on your 25th anniversary!"
A graduate of Ticonderoga High School, Shaw served three years in the military before coming home to start a 38-year career with International Paper Co.
"I've always loved the church," Shaw said. "As a young boy I thought about the priesthood. I was always involved with the church, but became more and more involved when Fr. (Albert) Salmon was pastor here. Eventually I decided to I'd like to be a deacon."
Becoming a deacon is no simple task. Shaw had to spend one weekend a month for four years at Mater Dei College in Ogdensburg to study. He was also required to make a week-long retreat each summer. Once his studies were complete, Shaw spent a year working with a priest, gaining experience. After five years preparation, he was ordained.
"I couldn't do that today," said Shaw, age 74. "Traveling all those miles, not know what the weather might bring, was very difficult. It was a lot of hard work."
Throughout it all, Shaw had the support of his wife, Peg, and six children.
"My wife and family have supported me at every point," Shaw said. "I couldn't have done this without Peg's love and support. She's the key to everything. And we have great friends who have helped along the way. I can't say enough about the support I've received."
Shaw has been much more than a deacon, according to his daughter Wendy. He's been a great father and role model, she said.
Vote on this Story by clicking on the Icon