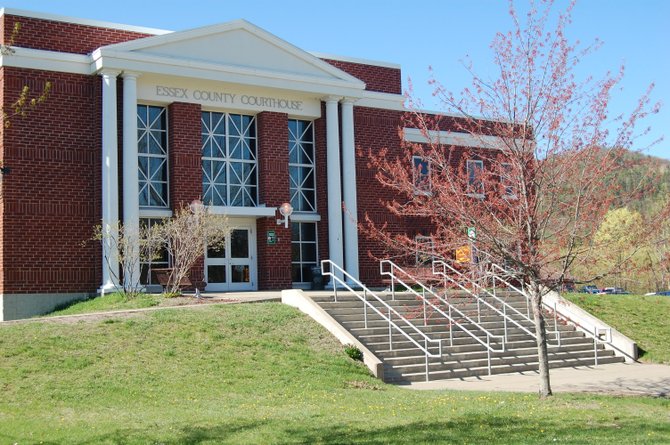 continued — Taylor, unlike the two previous trials, did not have the charge of criminal possession of a weapon dismissed. The judge dismissed those charges before the jury went for deliberations for Michael Rivers and Denno. This time there was enough evidence that he utilized his boots to cause injury.

"He had 14-wide steel-toe Chippewa boots that he used in a manner to cause injury to another person," Sprague said. "It's because of his prior conviction it wasn't thrown out."
Sprague said because of Taylor's previous conviction of second-degree manslaughter, he likely faces life in prison.
In 1996, Taylor was arrested for beating a man to death in Port Henry. Sprague said he took a plea deal for a non-violent charge of misdemeanor manslaughter and served the full sentence of 15 years.

The prior conviction was not put before the jury because it would have been prejudicial and predisposed Taylor as a murderer to the jury. Sprague said the former charge can be used against him during sentencing.
"If you knew as a juror he was convicted of manslaughter, what is the first thing they would think in this case, so it's deemed prejudicial," Sprague said. "Innocent until proven guilty, we wanted a fair jury and fair proceedings on both sides."
Another charge of forcible rape in a separate case is pending against Taylor.
Taylor is scheduled to be sentenced in the murder trial on Dec. 5 at 2:30 p.m. at the Essex County Courthouse.
"All three trials were tough but out of all three, he was the worst, and with his record I wanted him with a potential life sentence," Sprague said. "He faces at the maximum life and minimum 10 or 20 years."
Vote on this Story by clicking on the Icon