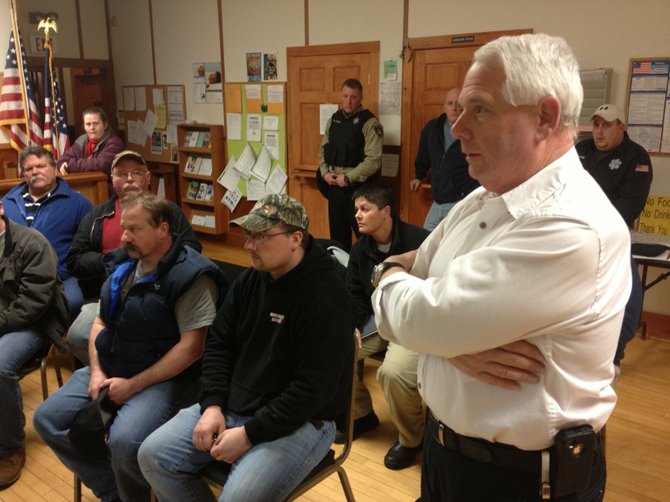 continued — "A merger or partnership between the two squads would have been ideal to meet the needs of town citizens," Wood said Nov. 27.
The town of Thurman's multi-year contract paid the Warrensburg squad $30,000 for EMS coverage in 2013, and this sum increases to $50,000 in 2014.
Emerson said Wednesday that Thurman being officially offline doesn't change any aspect of his agency's operation. He said that the Thurman squad had been recently responding to about one-third of the calls in Thurman — incidences that his agency had also responded to.
While some Thurman citizens have wondered whether the Thurman squad's closure would delay treatment, Emerson cited an incident last Saturday on Mountain Road in which Warrensburg's ambulance crews were busy, but a Thurman resident who's an EMT with Warrensburg EMS got to the scene quickly as a First Responder, initiating treatment to the patient while a Johnsburg EMS ambulance was enroute.
Supervisor Wood said that this and other situations have demonstrated the value of a consolidation of the squads, to provide the most expert, advanced medical service and the quickest response.
"I would hope that the squad would explore this option of partnership or consolidation. In today's world, it's all about working together," she said. "We're all working toward a common goal, the health and safety of our citizens."
Vote on this Story by clicking on the Icon