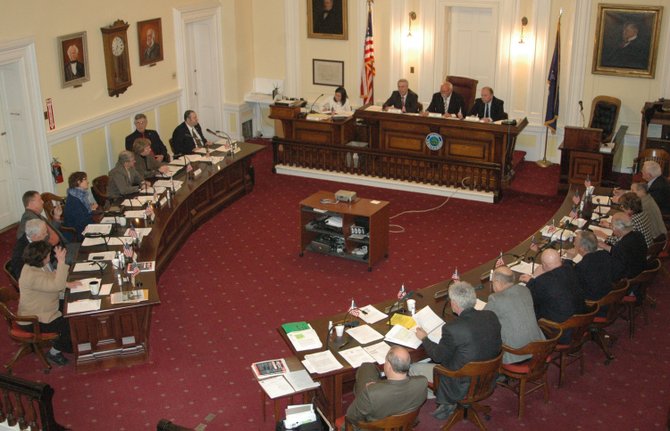 Westport — The head of the Essex County Budget sub-committee outlined steps the county could take to curtail spending.
Lewis Supervisor David Blades, who led the break-off council of the Finance Committee, reported their findings to the members of the Board of Supervisors during a special Nov. 18 meeting.
"Many of these recommendations are not going to be popular," Blades said. "We were asked to look for things that people might not have thought of before and bring everything to the table."
Suggestions from the committee included plowing highways with one operator per truck instead of two; allowing only the on-call foreman in DPW to drive a county vehicle from and to work at night; receiving bids for the landfill services and looking at increasing the price for transfer station tickets; offering the Essex County Fairgrounds in Westport to either the town or the Agricultural Society and then exploring the option to sell the property; finding more attorneys from inside Essex County to be assigned to court cases; contracting for family court attorney services; looking at reducing some full time positions to part time (under 20 hours); privatization of the cleaning staff; holding contract agency donations at present levels; restrictions on the number of supervisors who can attend national and state trainings; moving all committee meetings to one Wednesday each month; members of the board donating to a coffee and flower fund; and researching the purchase of tablets, eliminating copying and mailing of agendas for each of the meetings.
Blades also commented on the five year budget plan presented to the board by County Manager Dan Palmer.
"On the five year plan, it was not universal but there was enough support on the committee to recommend it to the full board," he said.
Several supervisors commented on the suggestions from the sub committee.
(Continued on Next Page)
Prev Next
Vote on this Story by clicking on the Icon