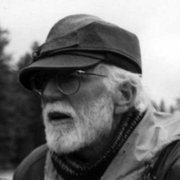 Bolton — An evening with Robert Frost
The life and mind of America's greatest poet, Robert Frost will come to life in an presentation at 7 p.m. Friday Nov. 22 at the Bolton Free Library.
Based on Frost's poems, journals and letters, the program is to be presented by Mason Smith of Long Lake who know Robert Frost while Smith was a student at Amherst College. Presented by the Friends of the Bolton Library, the event is free, although donations will be accepted to support similar programs in the future.
The event is sponsored by the Lake George Mirror.
Smith is a novelist, journalist and boat-builder who lives in Long Lake.
Local thrift shop offers deep discount
Henriette's Attic Thrift Shop is holding their annual sale Friday, Nov. 29 and Saturday, Nov. 30.
Set to occur from 10 a.m. to 2 p.m., the sale features 50 percent off everything in their inventory. From 10 a.m. to 2 p.m. Friday, Dec. 6 and Saturday, Dec. 7, the store will be offering a $5 bag sale on clothing only. Henriette's popular Christmas Cookie Walk takes place on Saturday, Dec. 7 which is the last day the shop will be open for 2013.
Trudy Roepe, of Henriette's Attic, expressed her gratitude this week for the thrift shop's patrons.
"To all of our friends who have supported us with your donations and your patronage, thank you," she said. " See you in spring 2014!"
Roepe also mentioned that it had been another great year with producing much-needed revenue for the Church of St. Sacrement and allowing Henriette's Attic to reach out to so many by offering eco-friendly, high-quality shopping at reasonable prices.
William Sherman wins highway post
After the count of absentee ballots, Democrat William Sherman's election-night vote advantage over Repubican Matthew Coon was widened from 446-419 to 490-53 with the paper ballots counted — so
(Continued on Next Page)
Prev Next
Vote on this Story by clicking on the Icon