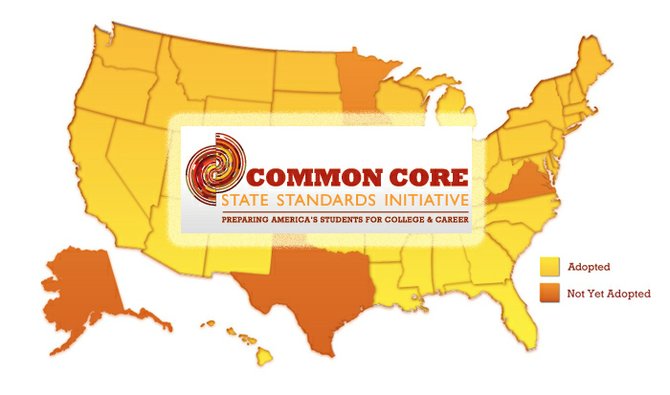 continued — Others criticized the Common Core for its emphasis on math and reading.
Jane Claus of Schroon Lake believes the Common Core is shortsighted in its treatment of art, music and other subject areas.
"The arts seem to be minimalized every time something new comes out," she said. "It's the arts that make us human."
The Common Core applies to all New York students, including special education students, several speakers pointed out. That means special needs students are taking the same standardized tests as high-achieving performers.
A Queensbury mother of a special education students was in tears as she described her daughter pulling out her own hair because of "test stress."
"These tests aren't showing us what our kids know," she said. "They're telling us what they don't know. They (students) feel like failures."
King later admitted changes need to be made to Common Core to accommodate special ed students.
"We've made some adjustments," he said. "We'll continue to make adjustments."
King said the Common Core is needed because New York students aren't well prepared for college and careers following high school. He pointed to statistics showing New York in the middle of states in educational performance.
"The Common Core reflects the knowledge and skills our students need," King said. "It's been developed with extensive research. There's a lot of evidence to support the use of Common Core."
Several people compared the Common Core to the federal Affordable Care Act, also known as Obamacare. While the intention may be good, its implementation fails, they said.
"The Common Core roll out has been dismissal," Rick McClintock, a Ticonderoga math teacher, said. "Parents, teachers, school boards are questioning the Common Core. We need the state education department to restore our confidence in them."
John Armstrong, Schroon Lake school board president, agreed.
"There are some good ideas in the Common Core," he said, "but the process is poorly done."
Vote on this Story by clicking on the Icon