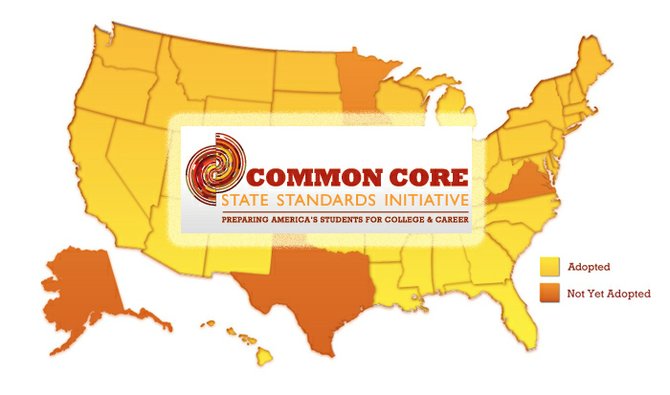 Schroon Lake — The Common Core learning standards are not popular in the North Country.
About 300 people attended a forum on the education program with state officials in Schroon Lake Nov. 20, delivering a clear message — they don't like efforts to standardize learning across the country.
John King, state education commissioner, Merryl Tisch, state board of regents chancellor, state Sen. Betty Little and Assemblyman Dan Stec listened as 48 people criticized the Common Core, which was adopted by the state in 2010 and is now being implemented.
While everyone supported improved education, no one supported implementation of the Common Core.
The Common Core curriculum, which lays out what and how students should learn, has been adopted by 45 states at the urging of the federal government, which gives states "Race to the Top" money if they participate. It's critics claim Common Core takes control away from local schools and teachers, while assuming all students learn the same way.
The Common Core, standardized testing and King's presentations have created controversy. Parent groups across New York have been critical of the new standards and the New York State Assessments, which were revised to align with the Common Core. Low scores on the 2013 assessments raised concerns.
Unlike a forum in Poughkeepsie, where King was shouted off the stage, the Schroon Lake event was civil. Speakers were required to register in advance and were limited to two minutes. State officials did not directly address any speaker.
Kyle Lang, a Ticonderoga English teacher, said the Common Core curriculum discourages reading. He pointed to the seventh grade English plan that calls for students to spend 10 weeks reading a book on the second Sudanese civil war. Ten weeks is too long to hold student interest, he said, especially in a topic they don't care about. Without Common Core, he said, students could read several books in 10 weeks on a variety of topics.
(Continued on Next Page)
Prev Next
Vote on this Story by clicking on the Icon