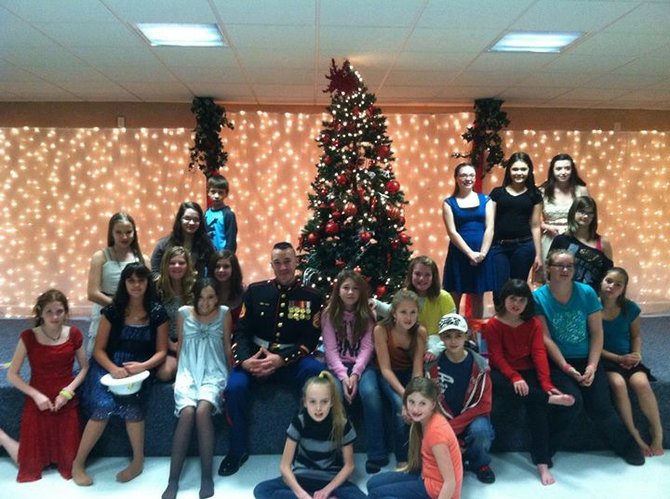 continued — "He told me 'you'll have enough Marines to invade a small country,'" said Carol.
"When we saw this we were impressed and wanted to get involved," said Kaefitz.
Along with manpower and a formidable contact network, Kaefitz is also bringing Honor Flight merchandise to the dance to raffle off.
"These are things you just can't buy," said Kaefitz.
This year's Teens for Marines dance will be held on Friday, Dec. 13 from 6 - 9 p.m. in the Blue Room of the Rainbow Hall. It's open to any school aged child who brings an new, unwrapped children's toy, or cash donation. Anyone wishing to donate toys or money beforehand, or businesses who would like to donate raffle items, can contact Carol by phone at 569-4582, through their Facebook page Teens for Marines Toys for Tots, or through teensformarines@gmail.com. Toys or donations can also be dropped off the night of the dance at the Rainbow.
"I have a feeling if Danny has anything to do with it, this year we'll need a truck," said Carol.
Vote on this Story by clicking on the Icon