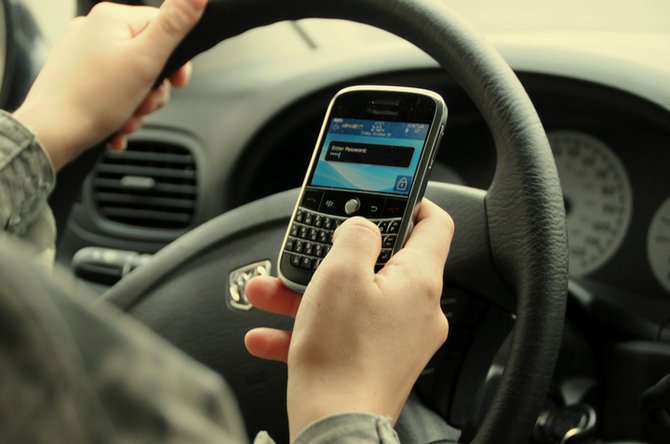 Schroon Lake — Schroon Lake Central School students will hear a first-hand account of the dangers of cell phone use while driving.
Jacy Good, who survived a car crash that killed her parents, will speak at the school Monday, Nov. 25, at 8 a.m. Good's accident was caused by a distracted driver on a cell phone.
"I have to know that this accident happened to me for a reason and that my parents' deaths weren't senseless and meaningless," said Good, a member of FocusDriven. "I discovered early in my recovery process that telling my story caused people to change their behavior. I believe my life was spared for a reason, and until families are no longer being forced through the kind of pain that mine was, I will not stop spending every free moment fighting for this cause."
FocusDriven is a Nebraska-based advocacy group devoted to supporting victims of cell phone distracted driving and their families. It works to increase public awareness of the dangers of cell phone distracted driving by putting a human face on the issue.
Bonnie Finnerty, Schroon Lake school superintendent, invited Good to speak.
"One of our local New York State Police members shared Jacy's biography with me," Finnerty said. "Upon review, I recognized her presentation is relevant to the lives of our students and could help save lives. It is timely in that it closely aligns with New York State's recent roll out of 'text stops' and its distracted driving campaign."
According to FocusDriven, at any given time 9 percent of U.S. drivers are using their cell phones, making them four times more likely to be in an accident than other drivers.
Texting while driving is a greater danger than talking on a cell phone, according to FocusDriven.
American teens send and receive an average of 3,300 text messages per month — more than six texts every hour they are awake, the advocacy group reports. On average, texting causes drivers to look away from the road for 4.6 seconds. At 55 mph, the vehicle travels the length of an entire football field while the driver isn't looking.
(Continued on Next Page)
Prev Next
Vote on this Story by clicking on the Icon